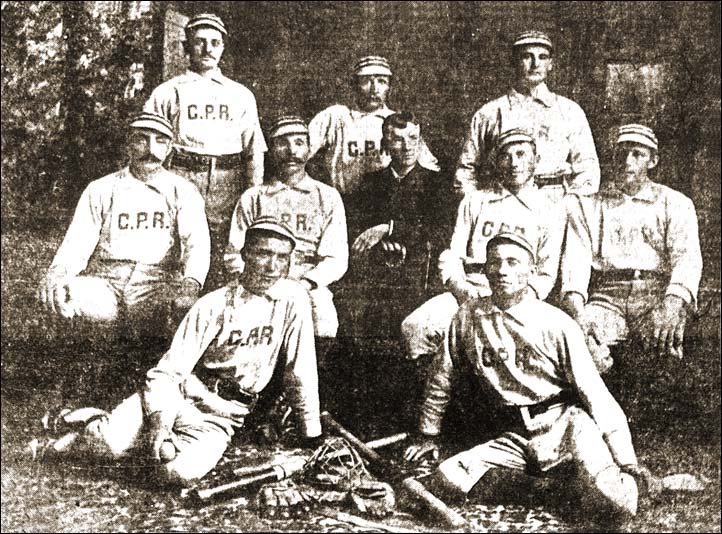 In 1886 the first professional baseball league in Winnipeg was formed comprising the Mets, Hotells and C.P.R. The C.P.R. team did not finish the season owing to lack of financial support and upon their disbanding, a number of the players joined the Hotels and aided materially in winning the championship for the latter team. A fourth team, Portage La Prairie, appears to have barely played at all.
Top - George Anderson LF, Harry Jamieson CF, Guy Marshall RF. Centre - G.Burkhart (Hamilton) 1B, Wes Paulin (St.Thomas) 2B, Walter Guerney (Official Scorer), Jimmy Gallagher SS, "Tiff" Jones (London) 3B, Buttom - Ed Morkin (London) P, Ark Cardne (Seaforth) C. Billy Paulin was one of the regular players but was absent for the photo. [Photo from The Winnipeg Free Press Evening Bulletin, December 31, 1915]
Thanks to Will Scheibler of Thunder Bay, Ontario, for digging up the photos (Manitoba Archives) and information.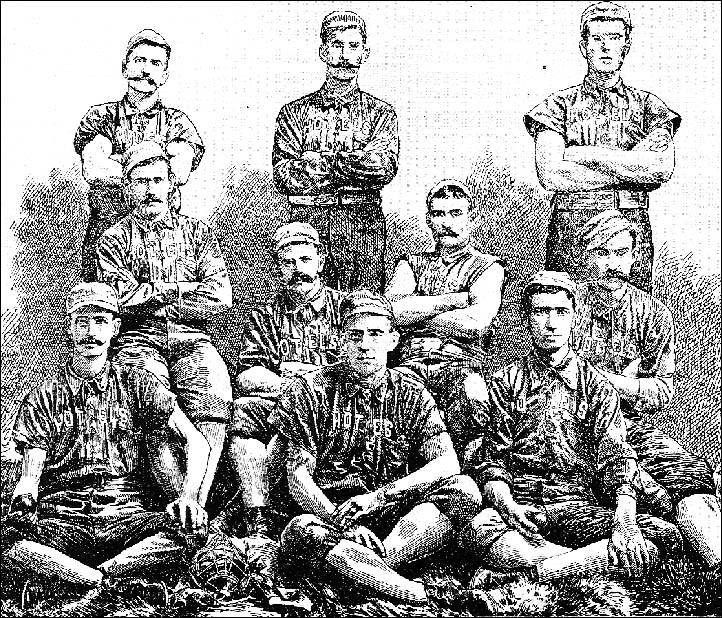 Above - the Hotel team and (below) the Metropolitans. No names available.