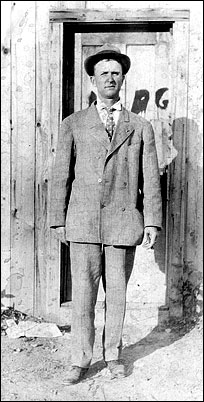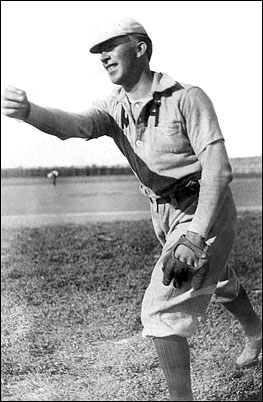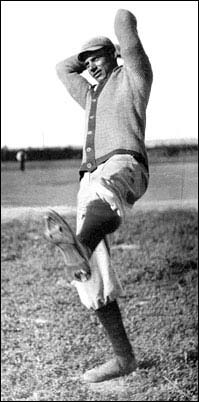 Left to right - Billy Hamilton/Hulen manager of the Medicine Hat Mad Hatters, Medicine Hat pitcher J. Nelson (first name unknown), and (right) pitcher Bobby Campbell.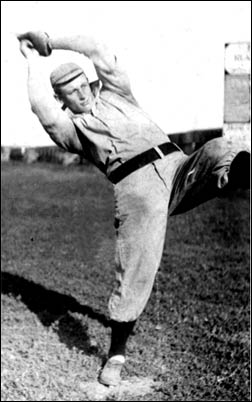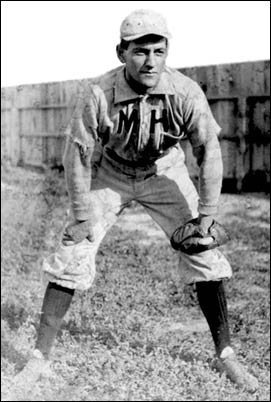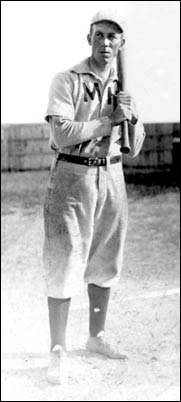 Left - Pitcher Ray Whisman. Centre - Infielder Dutch Zwicker. Right - outfielder Tug Wilson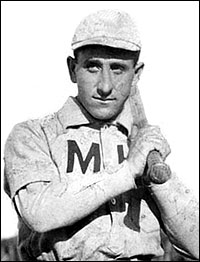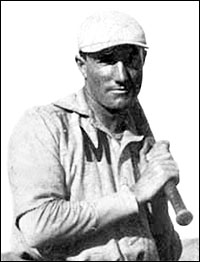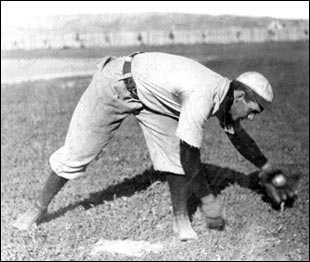 Hatters' outfielders Si Bennett (left) and Lloyd Zimmerman (centre) and third baseman Wallace Childers (right)
. [Medicine Hat photos courtesy of The Esplanade Arts and Heritage Centre, Medicine Hat]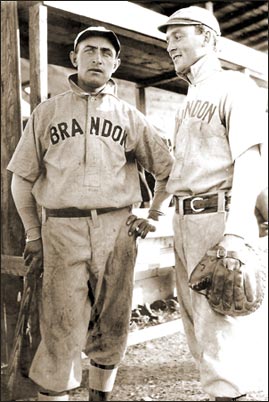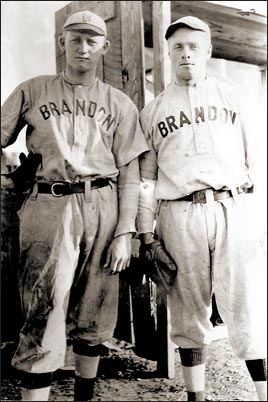 From the David Eskenazi collection, photos from the 1909 Brandon Angels.
Left - That's playing manager Charles Traeger at the left with catcher Joe Stingle.
Right - pitchers Henry Hinrichs (left) and Monte Woods (right).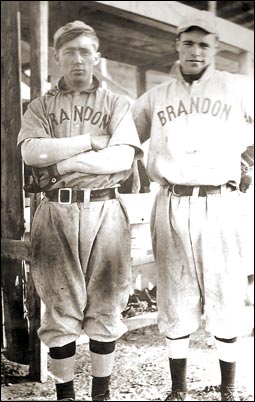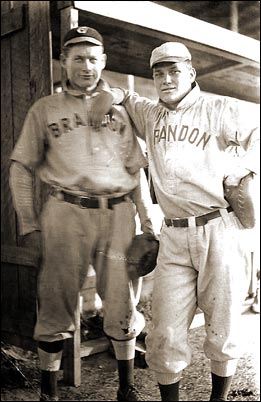 And, again from the Eskenazi collection, more players from the Brandon Angels of 1909. In the photo at the far eft, pitcher/outfielder Joe Seaton is at the left with Ray Morrell also a pitcher/outfielder.
In the near left photo, first baseman Cecil Thompson (left) with outfielder Borleske.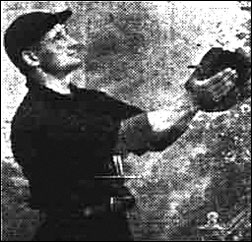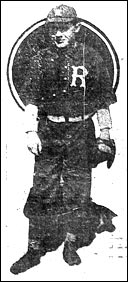 After manager Frank Lohr of the Winnipeg Maroons broke his leg in a game at Brandon, Larry Piper (left) assumed duties as acting manager.
Right - first baseman Ed Ward of the Regina Bonepilers. Far Right - shortstop Eddie Matt of Regina.
Below (left to right) - Regina pitcher W.S. Goldrich, Brandon first baseman Cecil Thompson, Brandon pitcher Al Watts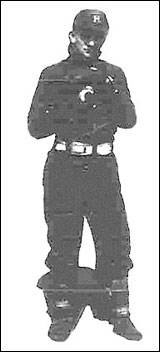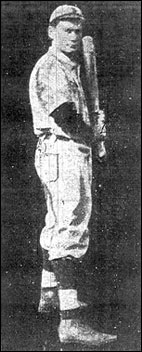 Below left, Regina's playing manager Frank Gardner and Regina southpaw hurler Lefty Sporer (right).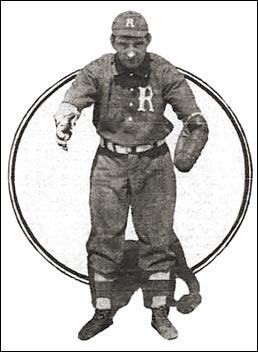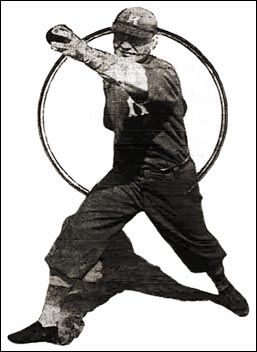 Below left to right, Eugene (Chesty) Cox of the Lethbridge Miners, Brandon catcher Joe Stingle, Brandon skipper Charles Traeger and William "Heinie" Krueger of the Winnipeg Maroons.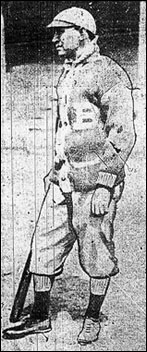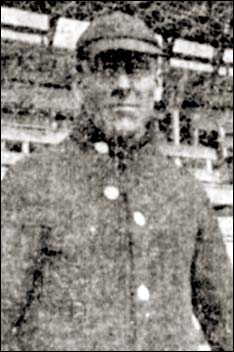 Below - five members of the Brandon Angels, Dad Grimes, Monette, Ray Morrell, Jack Rogers, Joe Seaton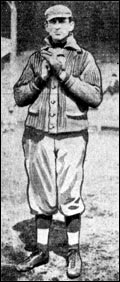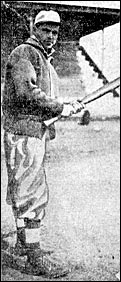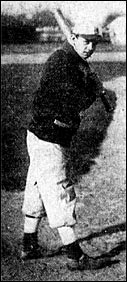 Below left - Regina's first baseman George Geimein. Right - Medicine Hat's Billy Hamilton.