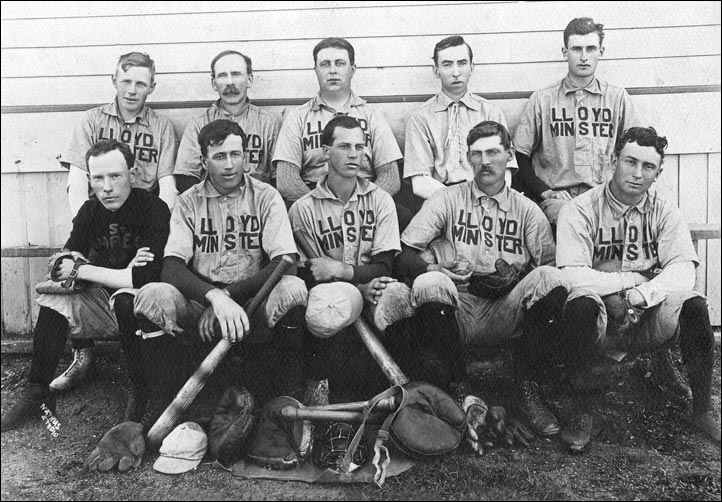 Back (L-R) - James R. Lowery, Stiles, Davis, Miller, Brown. Front - Forrester, Lewis, Elmer Leer, Taylor, Reynolds

One of the members of the 1909 Lloydminster team also fought for Canada in the First World War (he was wounded at Vimy Ridge) and became a member of the Alberta Legislature. James Robert Lowery sat as a Conservative member of the house from 1913 to 1921.
See the Wikipedia entry on Lowery.
Among the Lloydminster players in 1909 were Brown SS, Davis CF, Forrester RF, Leer Elmer P, Lewis LF, Lowery JamesR. C, Manchester 2B, Miller G. 3B, Reynolds, Sample H. C, Sample B. CF, Saunders LF, Stiles 1B, Taylor, Wiseman 3B
[Photo courtesy of Lloydminster Regional Archives]