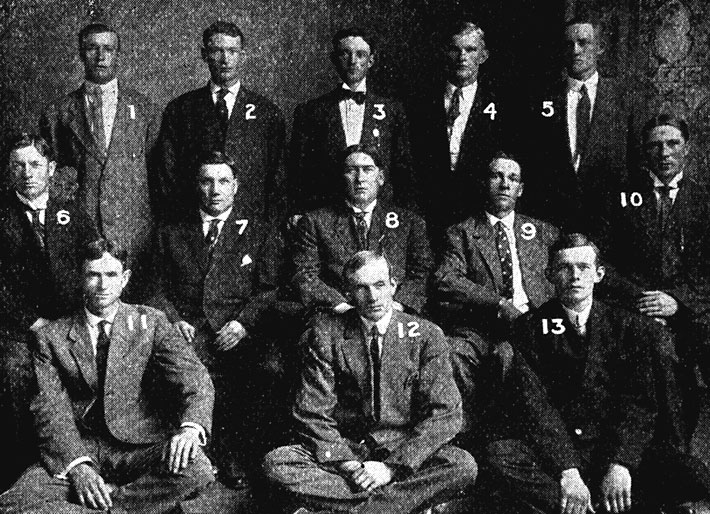 Back row (left to right ) - Art Thelan P, Cecil Thompson 1B, William O'Brien SS, John Cooper C, Henry "Lefty" Hinrichs LHP
Middle row - William/Walter Schultz OF, Raymond Borleske P, William Morrow C/MGR, J.M. Triplett 3B, Rist/Risk OF
Front row - Grayson P/OF, Milan(Ducky) Holmes 3B, Crawford P
[Image from the Spalding Base Ball Guides collection, The Library of Congress]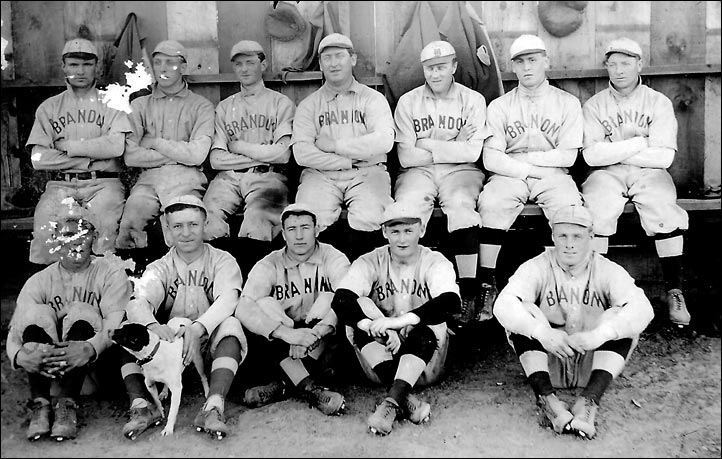 Ids not available.
[Photo courtesy of David Eskenazi]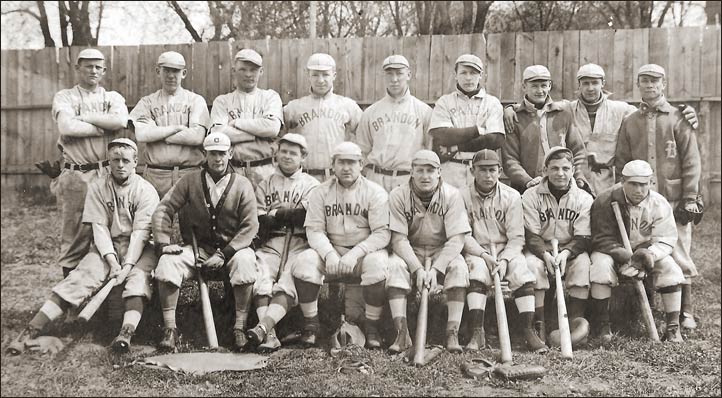 An early look at the 1910 Brandon Angels. The photo was taken in Marengo, Illinois, as the Angels spring training camp. No names were noted. A copy was published in the Brandon Sun, May 3, 1910. Back row - left, Henry Hinrichs.
(Click on the photo for a larger version.)
The photo was published on the front page of the Brandon Sun, May 3, 1910, but no names were attached. In part, the caption read "Photo taken expressly for the Sun by Rembrandt Studio, Marengo, ILL." The team trained at Marengo in preparation for the 1910 season.
[Photo courtesy of David Eskenazi]