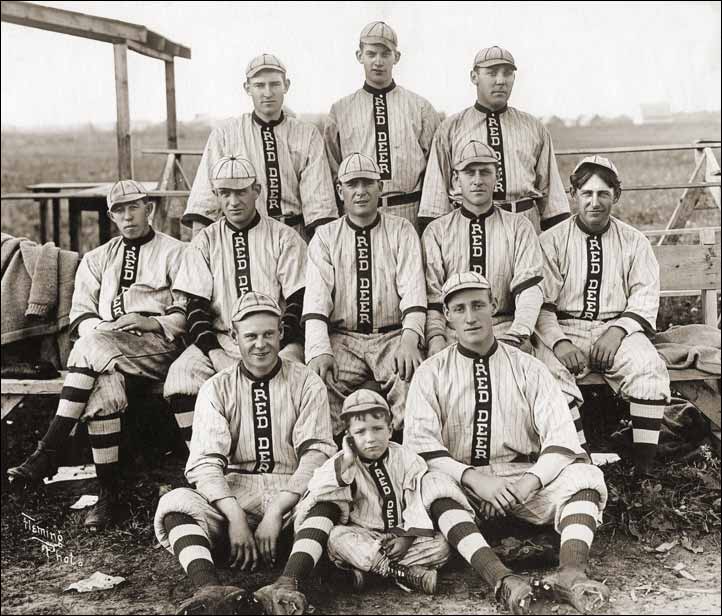 Middle row, extreme left, is catcher Stub Spencer, far right is Bert Dunn 2B. In the middle of the row is William Hurley the playing manager. Back row, far right is pitcher Ferdy Manning. Mascot is Bill Hurley Jr.
Others on the Red Deer roster : Barrett, Bliss Art C, Bottolfs OF, Brennan John, Chandler OF, Clementson OF, Daniels William P/OF, Dickenson W.E. P, Gay Frank SS, Godfrey G. 2B/SS, Holmes M.C. (Ducky) 3B, Mills Roy, Pease 2B (also Bassano & Calgary), Stark
The eleven believed to be in the photo - Manning (Pitcher), Dickenson (Pitcher), Dunn (2B), Daniels (CF), Hurley (1B), Spencer (RF), Bliss (Catcher), Godfrey (SS), Holmes (3B), Clemenson (LF), Bat Boy.
[Photo, editied for presentation, courtesy of David Eskenazi & Red Deer & District Archives]