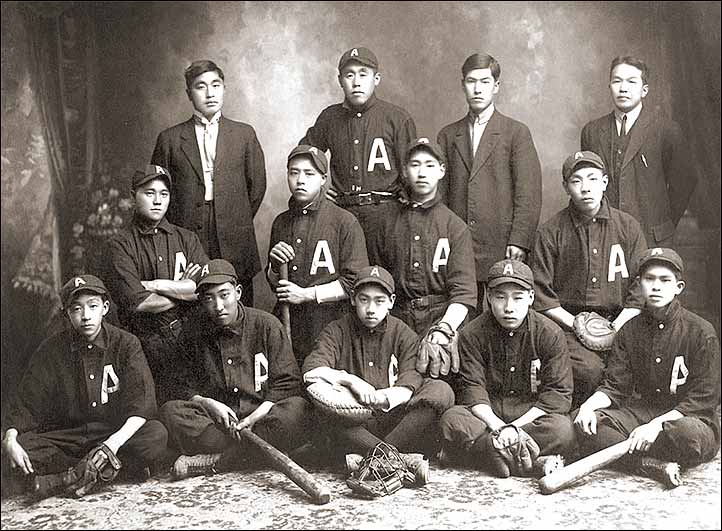 Back row (left to right) - Fukunaga, Matsujiro Miyasaki, Takeo Asai, Unknown.
Middle row - Ken Suzuki, Kodama, Mickey Kitagawa, Tom Matoba
Front row - Teddy Furumoto, Unknown, Yo Horii, Tabata, Shoichi Shima
[Origina photo, edited for presentation, from Asahi : A Legend in Baseball, Pat Adachi]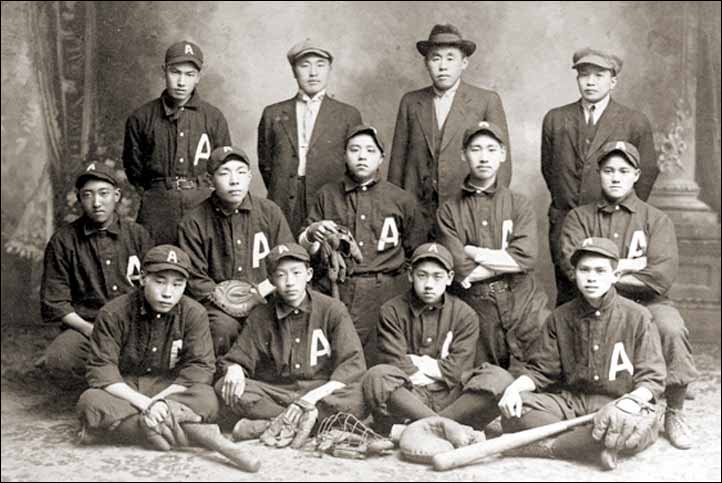 This one is also supposed to be from 1915. No IDs yet available, athough they should be primarily the same players as above.