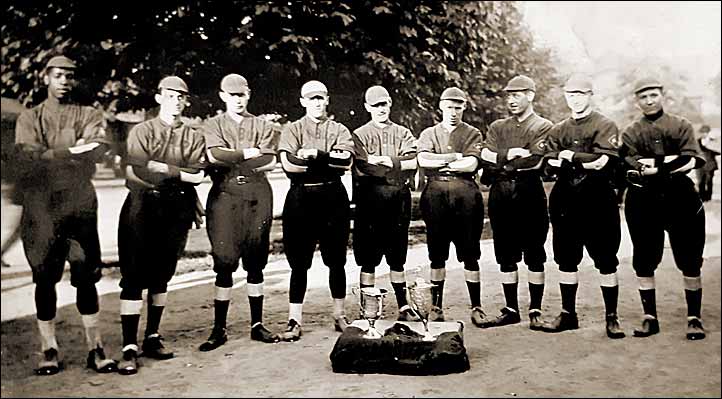 It appears the top photo and the one below could have been taken on the same day (showing off the two trophies). However, the bottom photo has the addition of one "suit" and two more players than the top picture. IDs to come.
[The top photo courtesy of Gary Daniels whose grandfather, John Samuel "Red" Daniels was the catcher on the team.]
Gary also sent along a composite team photo from which I have extracted individual pictures, shown below.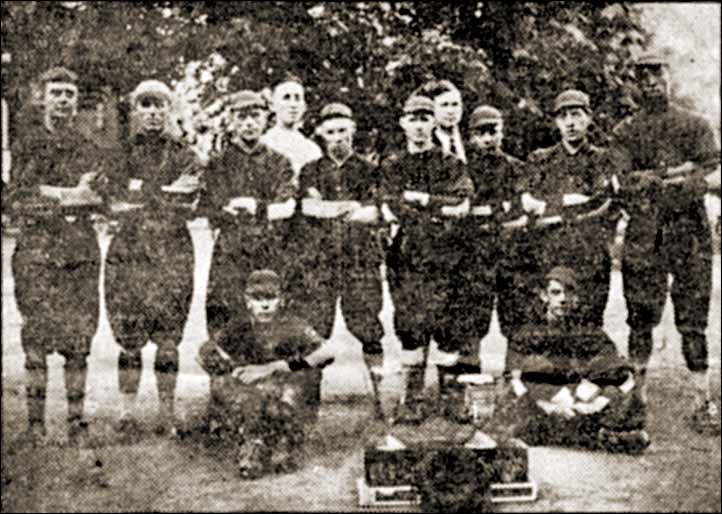 Back row (left to right) - Bill Choate P, R.N. Roby, Secretary. Middle row - Joe Dines P, Norm Goodall 3B, Roy Goodall 2B/MGR, Red Daniels C, Art Morse SS, Tom Masi RF, R. Mills LF, Ab Mortimer 1B. Sitting - Doug May CF, Ferd Inch P
The team was formed four years ago and in that time has captured three championships. It won the Reach Trophy in the International League in 1918, the Goldsmith Trophy in the Terminal League in 1920 and the Goldsmith Trophy again this year. In 1919, the team was runner-up, losing to the Asahis in the playoffs.
[Photo courtesy of Mack Reid, great grandson of Lefty Simons a star hurler in the area in the 1920s & 1930s]