Left - Catcher Pat McNeally of the 1922 Wapella baseball team. Originally from Sceptre, McNeally was considered the best Saskatchewan-bred catcher of his era. As a playing-manager, he piloted the 1924 edition of the Wapella squad to 51 victories in 56 games played, scoring 131 runs against 20. Wapella took part in 20 tournaments that season, winning first money in 16, second in one and sharing third-prize money in the others. He would eventually hook up with Casey Moroschan in the mid-1920's, acting as his batterymate with both the Weyburn and Regina Balmoral nines.
Right - Pamfil Moroschan, an emigrant from Romania as an eight-year old who, while learning a new language and culture in southern Saskatchewan, quickly adapted to the nuances of a new sport, baseball, on the corner lots of Dysart and Regina. The young Moroschan eventually developed into an extraordinary amateur baseball player and was tabbed with the nickname "Casey" (from the ballad "Casey at the Bat" by Ernest Thayer). While honing his skills on the diamond in Regina, he worked his way up to head waiter at the Balmoral Cafe on Hamilton Street in 1922. This popular dining spot in the Queen City was sponsor of the Regina Balmorals in the late 1920's, a powerhouse semi-pro team for which Moroschan both played and managed. For his stellar play on the diamond and behind-the-scenes contribution to the advancement of baseball in the Wheat province, Moroschan was inducted into the Saskatchewan Baseball Hall of Fame in 1988. (Photos from the Moroschan Collection, courtesy of Gerri Mouyios (daughter of Casey Moroschan)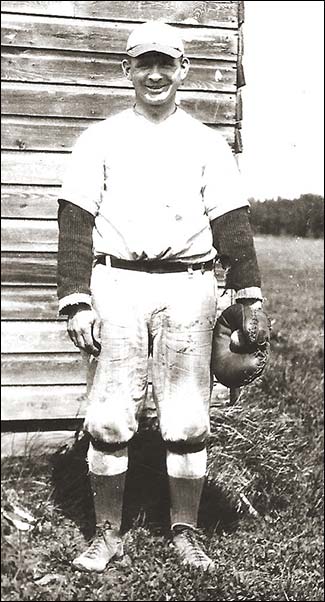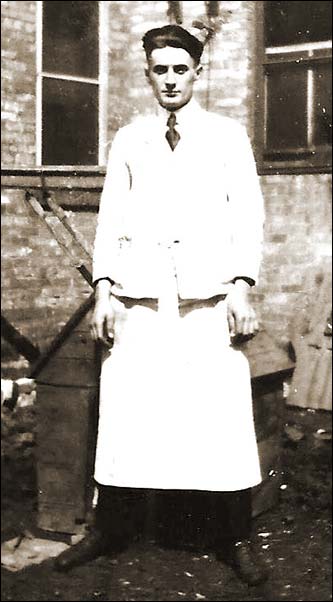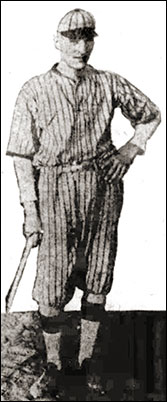 Ed Peters catcher for the
Saskatoon Fifth Battalion
and Saskatoon C.N.R.