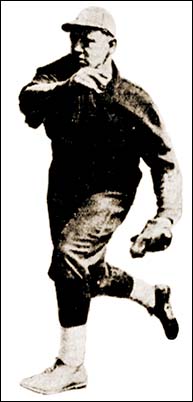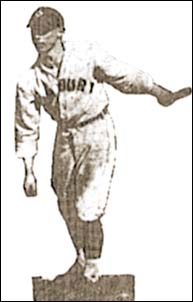 Far Left - Lorne Thompson pitcherr/outfielder of the Kitsilanos won the 1923 batting title in the Vancouver Terminal League swatting the ball for a .400 average in 10 games. Mitchell of Mount Pleasant was far back in second place 45 points behind the champion.
Left - Art Morse, Hanbury, Terminal League, shortstop
Right - Alex "Lefty" Simons of the Vancouver Young Liberals and, for the winter, the Grandview indoor club.