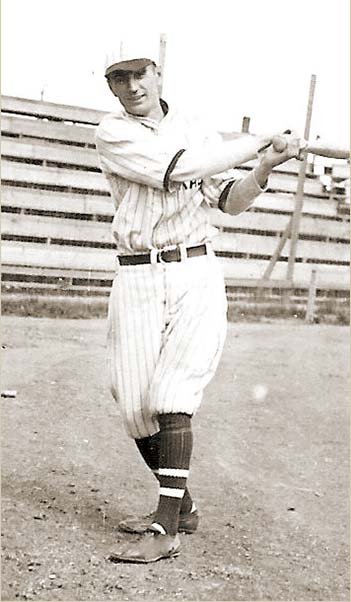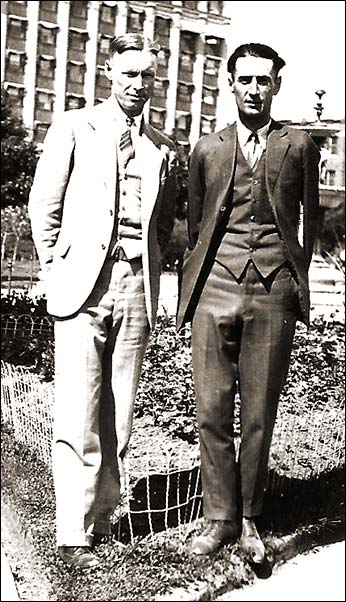 Above left - Regina Balmorals' playing-manager Casey Moroschan taking a few practice swings before stepping into the batter's box for a batting practice.
Above right - Import infielder Leo Dobbyns and playing-manager Casey Moroschan of the 1926 Regina Balmorals.
Left - Regina Balmoral teammates Casey Moroschan and Pat McNeally.
Below - Several members of the 1926 Regina Balmorals after a pit stop en route to a mid-May exhibition game in Scobey, Montana against a team featuring exiled player Oscar "Hap" Felsch, formerly a star with the 1919 Chicago White Sox, who was suspended from organized baseball.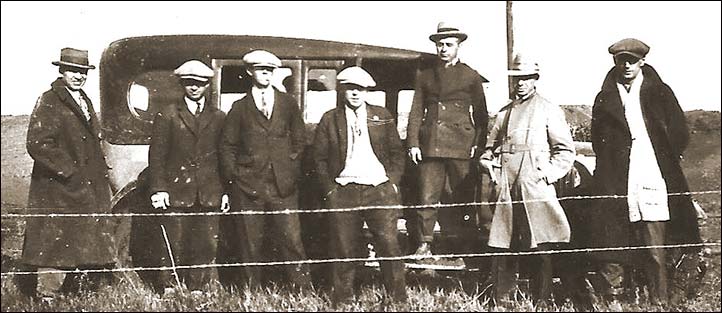 Photos from the Moroschan Collection, courtesy of Gerri Mouyios (daughter of Casey Moroschan)