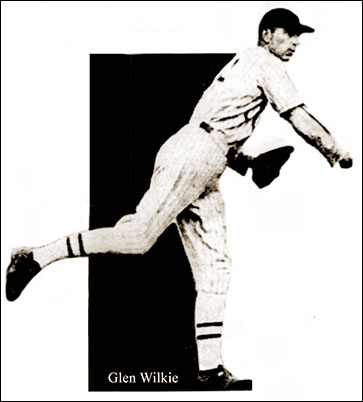 $25 - twenty-five dollars !
That's what right-hander Glen Wilkie got paid for a superb pitching effort in the 1930 Camrose Tournament.
Pitching for Botha, he lost a heart-breaker 1-0 in 11 innings to the Lethbridge Red Sox.
Wilkie was obtained by Botha from Castor, Alberta. The payment went from W.L. Friend in Botha to Herschel Parr in Castor.
"This game was probably the best ever played in any of the Camrose tournaments which date back some ten years. At any rate it was an excellent game, played with only one error. Inning after inning was played without a tally being recorded for either side and even after ten innings the score board was void of a single run.

Lethbridge, batting in the first half of the eleventh inning, managed to gain the advantage, a lone counter. Botha failed to even it up in the last half and the Sox won 1-0. (Edmonton Journal, July 25, 1930) (Our thanks to grandson Glen McDonall for a copy of the letter).