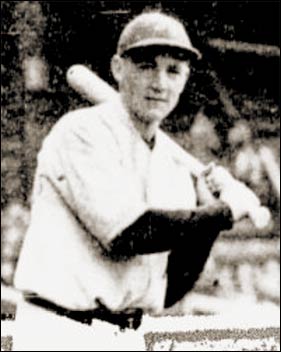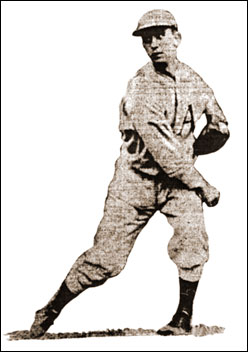 Above Left - Bill Adshead, centre fielder for Vancouver Home Gas. Centre - Vancouver Athletics' right-hander Marcel Serventi.
Right - Dario Lodigiani, the 1935 batting champion and second sacker for the Vancouver Athletics who signed up for pro ball in 1935 and advanced to the major leagues in 1938. His pro playing career lasted until 1954.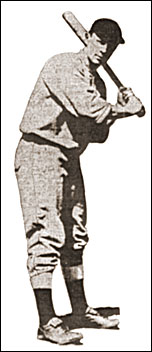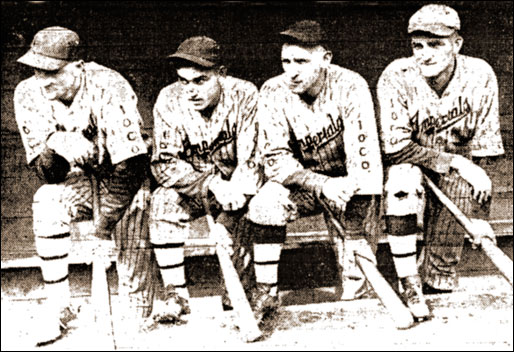 Above Left - Vancouver Athletics star Ralph Stong. Right - They were called IOCO's four farmer boys. The Telosky brothers - catcher Andy, left fielder Sam, right fielder Pete and shortstop George, up from their farm in Haney to form the nucleus of the IOCO Imperials.. Another brother, Tony, a catcher, had retired after the 1934 season.