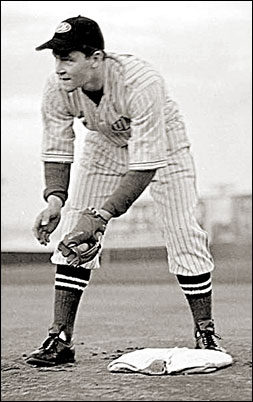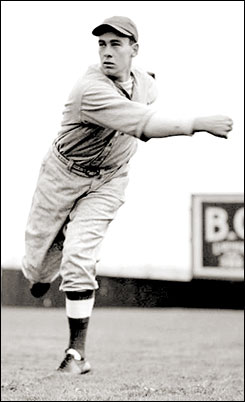 Left - U.D.L. third baseman and utility man Billy Adshead. Right - Athletics hurler Jim Paul.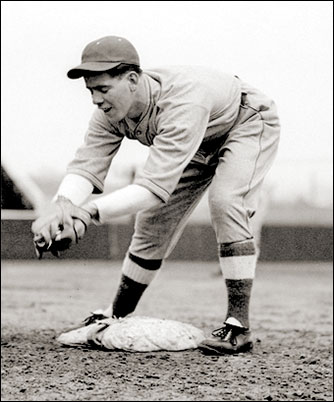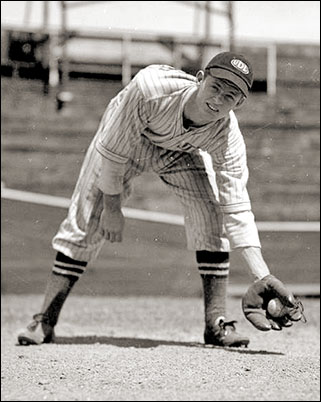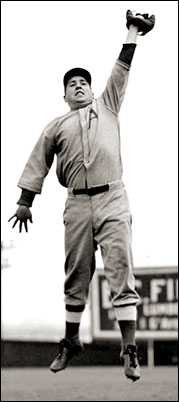 Left - Athletics' versatile infielder/outfielder Tommy Kennedy. Middle - U.D.L. import shortstop Harry Marionetti. Right - Athletics' outfielder Charlie Miron.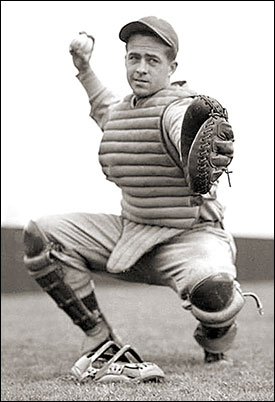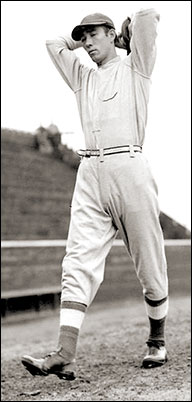 Left - Athletics' import catcher Hal O'Banion. Middle - non Japanese import Asahi pitcher Brad Stewart. Right - – Athletics' third baseman Pat Thomas.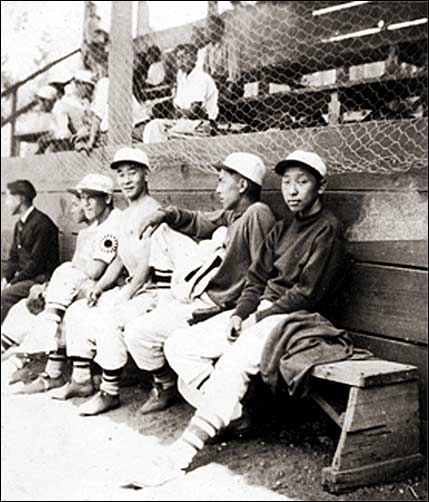 Waiting their turn. Four members of the Vancouver Asahis.
This is believed to be 1937, 1938 or 1939 years when the four identified players played on the famous team.
Left to right - Ken Kutsukake, Roy Yamamura, Yuki Uno and
Herbie Tanaka
Photo from the Pat Adachi collection.
Below - Pre-game banter at home plate just before the opening game of the playoff semi-finals, August 27th. Left to right - Jimmy Watters, Arnold & Quigley, Don Stewart, United Distillers Limited, and plate umpire Sam Jolley.