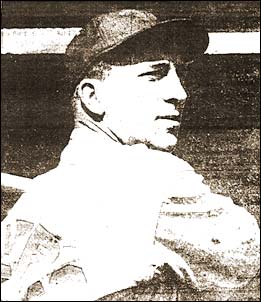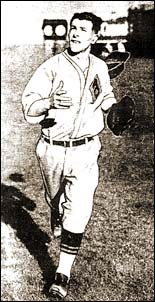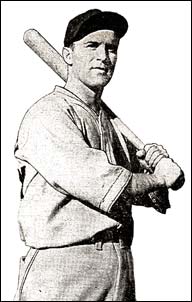 Left to right - Coley Hall of the Vancouver Arrows, and three key members of Vancouver's Arnold and Quigley, Sandy Henderson, Eddie Holden and Reg Wallis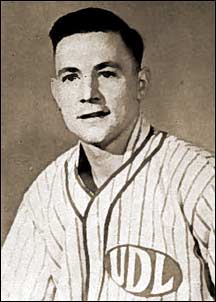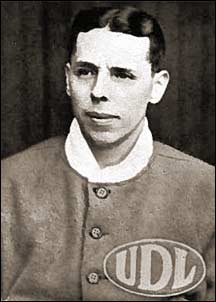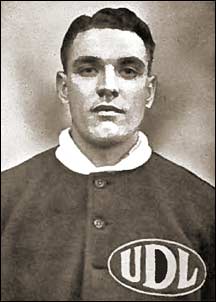 Above, three membes of the 1938 Vancouver senior champions, United Distillers Limited - left to right - Billy Adshead, Ed Henry and Ernie Kershaw.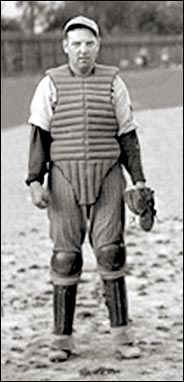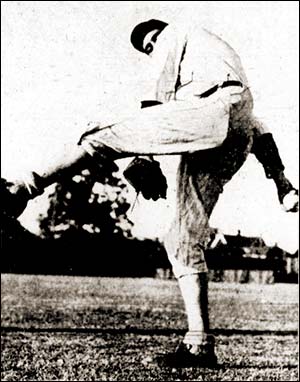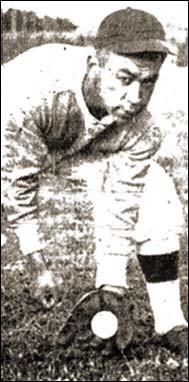 Left - Gordon "Fats" Richardson, catcher for Nelson in West Kootenays baseball. Centre - pitcher "Sonny Walker" of Victoria. Right - third baseman Ray George, also of Victoria.