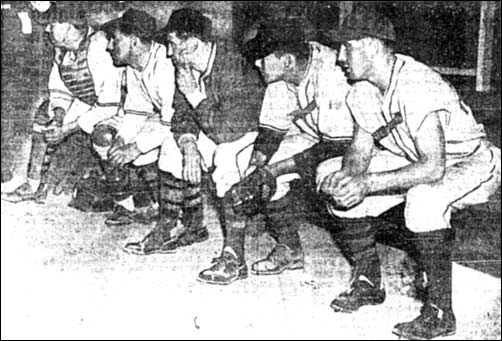 Left - Ray Orteig, the Norvan import, whose contract is held by the Boston Red Sox, made the Arrows take notice in the first game of the semi-final playoffs as he fanned 15 in a 12-2 victory. Left to right - Arrows' boss Ed Henry, Ross Edy, Leo Frison, Jack Meister and Reg Clarkson.
Below left - Joe Faria (left) the potent Bellingham pitcher shows Vancouver A & Q's ace Sandy Robertson how he throws his curving flutter ball before the playoff game at Capilano Stadium. Sandy demonstrates his knuckler and later demonstrated superiority over Joe as A & Q triumphed 8 to 7. It was Robertson's third win over Faria in four meetings
Right - Shortstop Sibby Sisti of the U.S. Coast Guard Seattle & Vancouver's Arnold & Quigley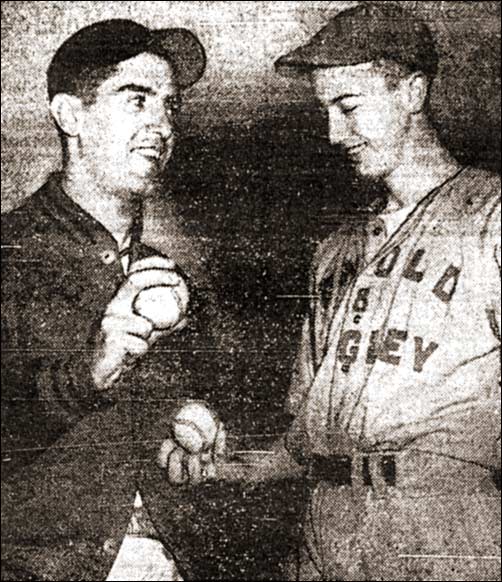 .