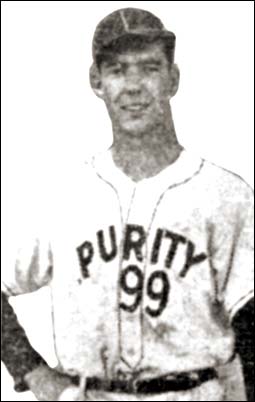 Dean Olmstead, brother of hockey star, Hall of Fame forward Bert Olmstead, had quite the season pitching for the Calgary Purity 99s of the Foothills League.

Olmstead pitched in 11 games, finishing with a 5-3 record. In 87 innings he racked up a league-leading 91 strikeouts.

But, he also led the loop in walks, 40, hit batsmen, 16, and wild pitches, 14. He had an ERA of 1.55, fourth best in the circuit.