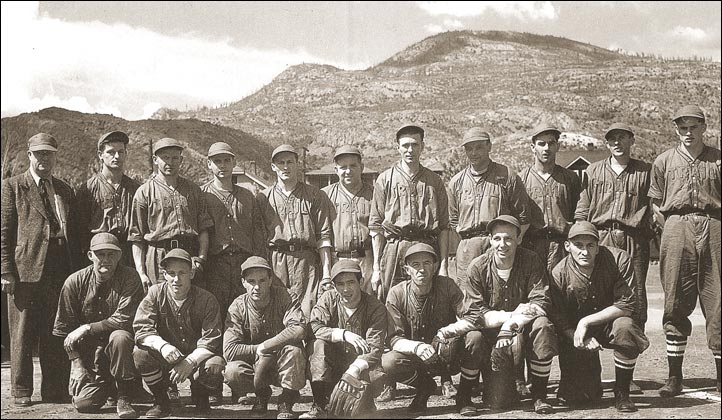 Back row (l to r); Frank Bishop (manager), Julie Bilesky, Andy Bilesky, Barss Dimock, John Lauriente, Corrado(Slivers) Decembrini, Cliff Bogstie, Les Christenson, Joe Monaldi, Reg Robinson, Clint McNeil
Front row (l to r); Joseph William(Wish) Milburn (coach), Jim Mailey, Ken Stanton, Marcelo Alfiero(Mushy) Anselmo, John Cameron, Billy Dimock, Jimmy Morris (coach).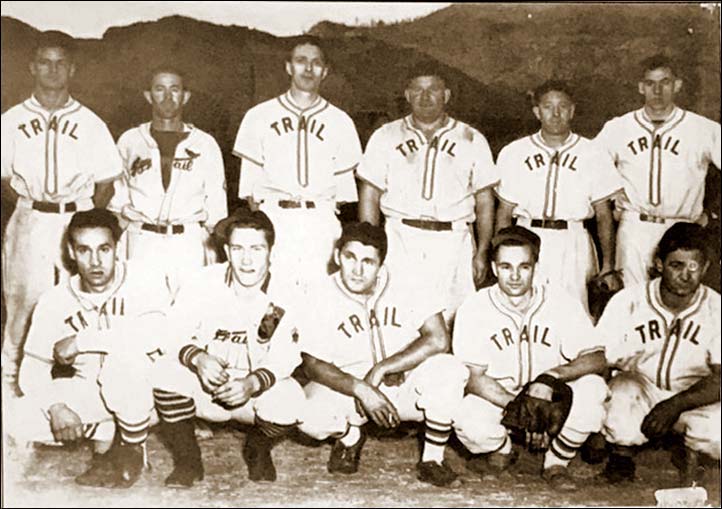 This is also believed to be a Trail team from 1946. Back row (L-R) - Julie Bilesky, John Cameron, Cliff Bogstie, Corado "Slivers" Decembrini, S. Harrison, Unknown. Front row - R. Martin, Jim Mailey, Jimmy Morris, Ken Stanton, Lou DeMore.
[Photo & names courtesy of Lou DeRosa]