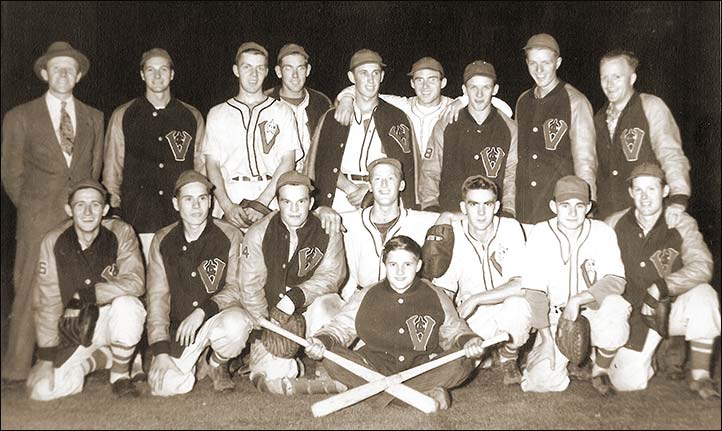 This is believed to be the 1947 or 1948 team photo of the Vancouver Athletics (league champs in 1948).
Just one ID so far - back row, sixth from the left (with his arms draped around adjoining players) is pitcher
Bill Whyte. The bat boy is Bill's younger brother Jackie.
[Photo courtesy Ron (RJ) Whyte]