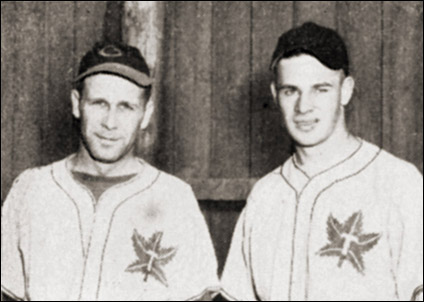 Two players in the Canadian National Baseball Congress program were signed to professional contracts after scouts observed their play in the Toronto & District tournament.
Joe Spring Jr. (left) won a try out with the Toronto Maple Leafs while shortstop Bobby Prentice signed up with the Cleveland Indians organization. Spring was named the outstanding player of the Toronto tournament.
Both were with the Riverdale Grads in 1947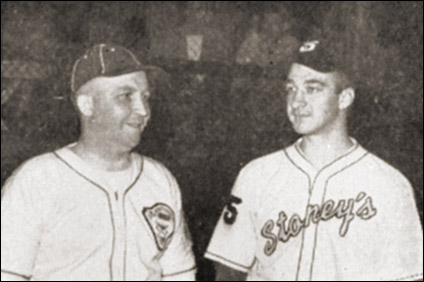 Hank Sinclair (left), the former Hillcrest catcher, and Toronto Argonaut football player, returned to Toronto's senior baseball scene as coach of the West York Seniors.
His squad opposed Stoney's, managed by Jack Ramsden (an outstanding pitcher) in the Toronto and District tournament.
West York eliminated Stoney's in the event held at Maple Leaf Stadium.