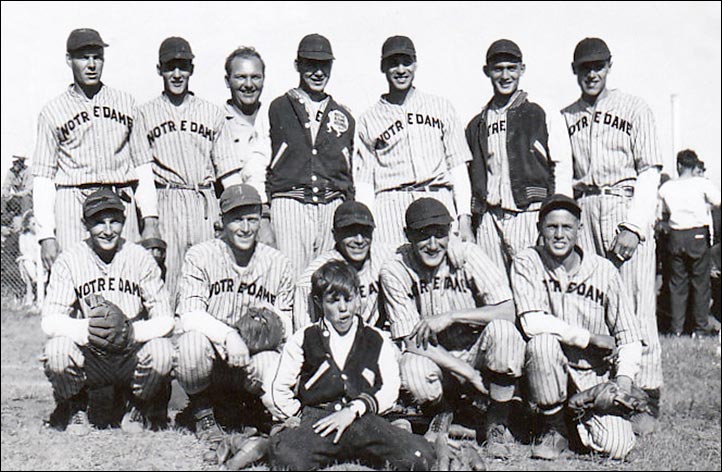 This is believed to be the 1948 edition of the Notre Dame Hounds, Senior team. [Photos courtesy of the Notre Dame Archives Museum, with thanks to Gerry Scheibel and Terry McGarry]
Back row (left to right) - xxx, Barry Wolstencroft, xxx, Hugo Dombowsky (Hugh Carr), Frank Germann, Cy Huck, xxx. Front row (left to right) - Walter Becker, Norm Brown, Del Kines, Hank Dornstauder, Murray Huck. Batboy Doug ?
Other possibilities - Ralph Beattie, Dick Kerley, Carl Lennie,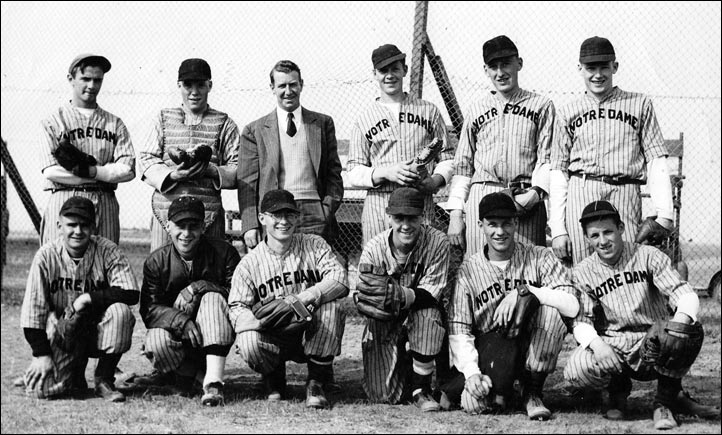 1948 Notre Dame Hounds, Junior Team. - we're certain of only Al Dornstauder, back row, second from the right.
The roster : Claggett Emmett(Bus), Dornstauder Al, Hewitt Claude, MacDonald Cy, MacKenzie Cam, McCann John(Corky), McCarthy Bob, McNiven Ray, Mulhall Leo, Murphy Jack Coach, Pegg Gus, Woodard Shorty,