Back row (left to right) : Bill Orchard, Max Bentley, Lloyd Mitchell, Bert Olmstead, Murray Coben, Bev Bentley, Jackie Woods, George Orchard. Front row : Emile Francis, John Maroniuk, Doug Bentley, Dick Butler, Roy Bentley, Reg Bentley
(Photo courtesy Ken McCabe, Indian Head Sports Hall of Fame and Museum)
At the inaugural Saskatoon Optimist Tournament in 1949, the Delisle Gems captured the top money.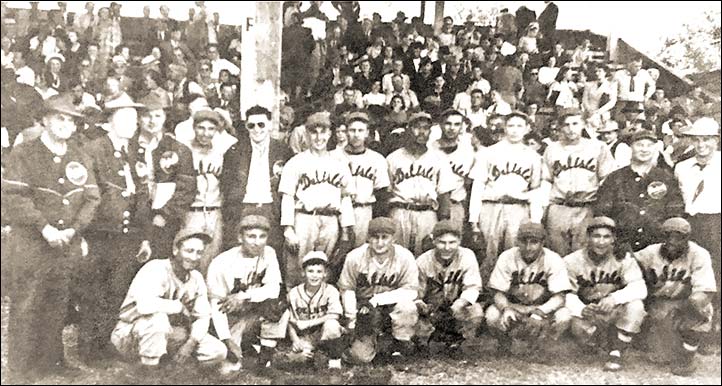 Among those on the roster - Bev Bentley 1B, Doug Bentley OF, Max Bentley 3B, Bev Bentley 1B, Reg Bentley C, Roy Bentley OF, Cliff Bogestie P, Eddie Brown 2B, Dick Butler OF, Murray Coben P, Bennie Griggs P/1B, Johnny Maroniuk P, Dick Piper SS, John Yaroscho P
[Photo from the Max Weder Collection]
And, at the inaugural Lloydminster Tournament, Delisle captured top money crushing Kamloops 12-1 in the final.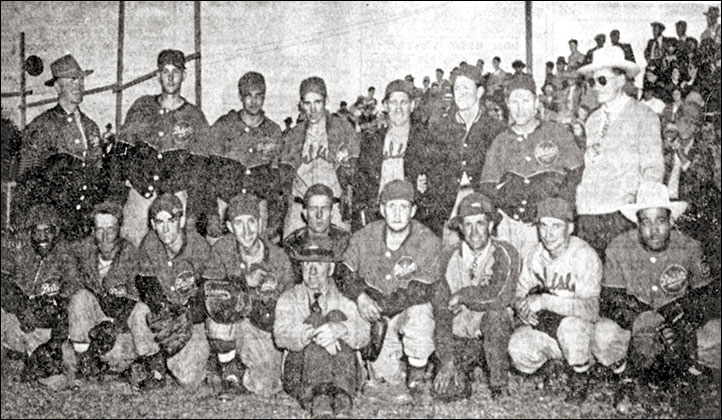 Back row (L-R) - George Cosgrove, Murray Coben, John Yaroscho, Max Bentley, Reg Bentley, Bert Coben, Johnny Maroniuk, Roy Dean.
Front - Eddie Brown, Dick Piper, Emile Francis, Bev Bentley, Ernie Vogel, Dick Butler, Jack Bentley, Doug Bentley, Bennie Griggs. Papa Bill Bentley in front