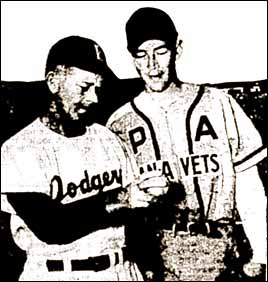 Dick Berezowsky (right) a 19-year-old pitcher from Wakaw, Saskatchewan has signed a contract with the Brooklyn Dodgers.
He is to report to San Bernardino, California in the spring for training in a Brooklyn camp. He was the only player out of some 225 attending the Dodgers' school in Regina to make the grade.
Berezowsky plays with the Prince Albert Vets in the Saskatoon and District Baseball League. (Winnipeg Free Press, July 22, 1949)
Below - The famous Bentleys of Delisle.
The family members, better known for their hockey exploits, were also the core of the baseball team, one of the best in the west. Left to right - Roy, Doug, Reg, Bev and Max.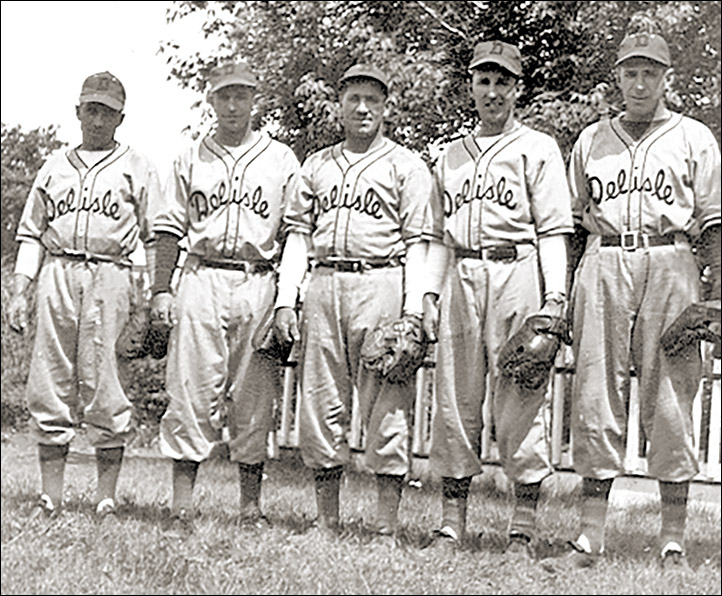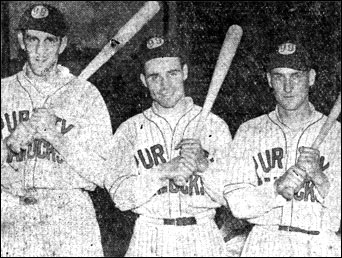 Left - former major league pitcher Mort Cooper joins the Moose Jaw Purity Canucks. Right - Part of the hitting lineup of the 1949 Moose Jaw Purity Canucks Left to right : Pete Polupski (1B), Ray Jones (SS), and Ted Foord (2B).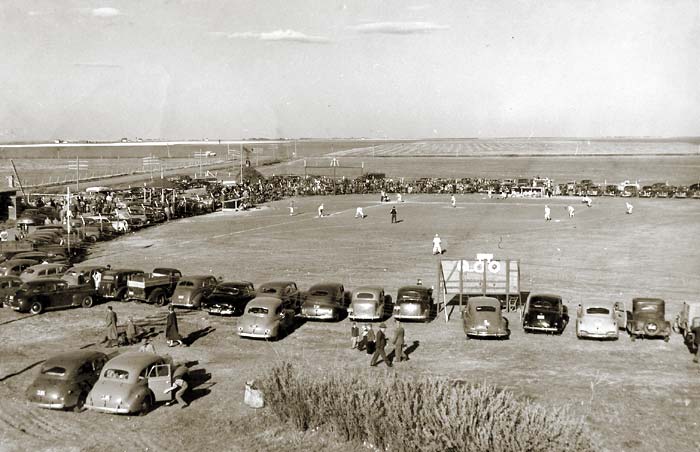 Photo overlooking the baseball diamond in Wilcox during May 24, 1949 Notre Dame Sports Day. The photo below is believed to be from the same event. [Photos courtesy of the Notre Dame Archives Museum, with thanks to Gerry Scheibel and Terry McGarry]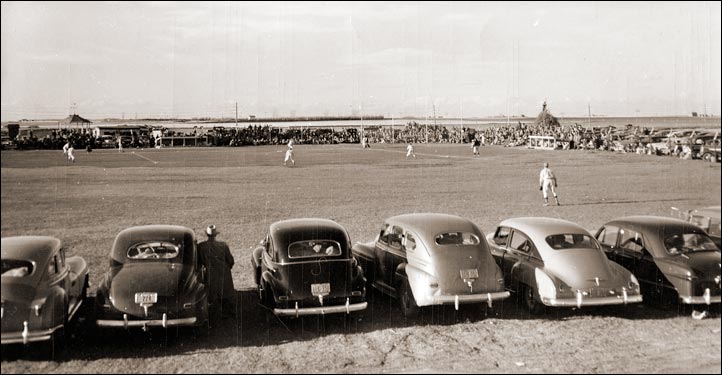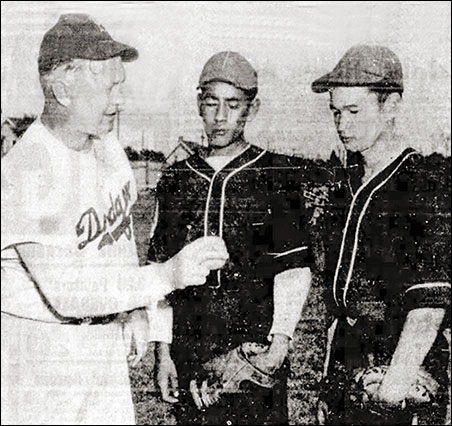 Instructors from the Brooklyn Dodgers were busy Tuesday when over 200 young players showed up for opening drills at the three-day school. On the left Charlie Smith passes along a batting tip to Fred Hucul of Eston. On the right, Tom Lillico has some pitching pointers for Art Obey and Gordon John from the Lebret School. The school was arranged by the Leader-Post newspaper. (The Leader-Post, July 13, 1949)