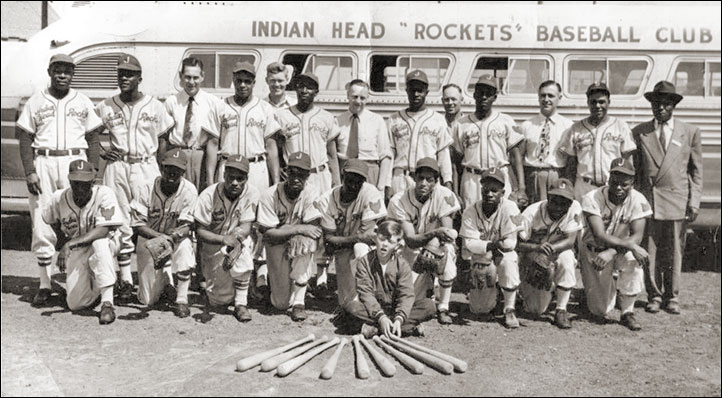 Players included - Pancho Gray, Tom Alston, George Lipscombe, Jim Morrow, Jesse James Blackman, Hubert Collins, Horace Latham, Isiah Quarterman, Lefty Jenkins, Lindsay Carswell, Henry Cameron, Lefty Calhoun, Bill Randolph, Alexander Wolf Williams, Frank Tillman, Jim Williams MGR, Louis Green
The local officials, in the very back row (left to right) - Steve Niven, Dick Jewitt, Jim Robison, Les Booker, Jack Watts.
Williams is in the back row, extreme left. Horace Latham is the player, back row, between officials Booker and Watts. Green is in the front row, third from the left. And, we believe that's Pancho Gray in the front, fourth from the right.
(Photod courtesy Ken McCabe, Indian Head Sports Hall of Fame and Museum)
And, another version, also from the Indian Head Museum. Looks like Jim Williams back row, 2nd from the left. Horace Latham 2nd from the right, Louis Green middle row 2nd from the left, Jesse Blackman extreme right, We'll work on the rest !