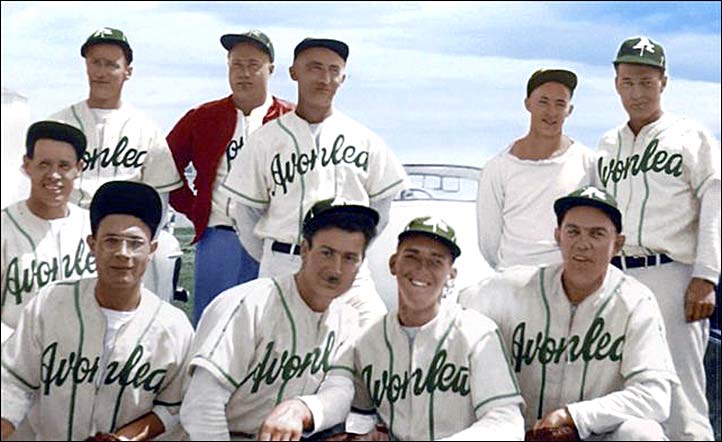 Back row (left to right) -- Al Smith, Archie Sanderson, John Erdelyan, Garnet Campbell, Gordon Campbell. Middle row - Hugh Sanderson.
Bottom row - Remo Forer, Al Dombowsky, Jim Kirkpatrick, Eric McRorie (This was a season before Avonlea's entry into the Southern League.)
Photo courtesy Gladys Erdelyan, widow of Avonlea player John Erdelyan.