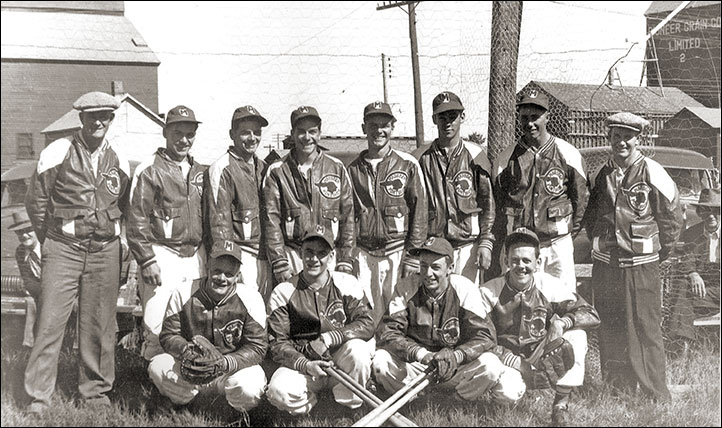 Back row (L-R) - Harry Forster, George Biensch, Bob Biensch, Roy Biensch, Harold Biensch, Archie Swanstrom, Unknown, Albert Forster.
Front - Glenn Gordon, Ross Edwards, Bob McIntyre, Frank Gordon.
The picture includes 4 of the 5 Biensch brothers who were inducted as a family into the Saskatchewan Baseball Hall of Fame. Missing is John Biensch. The family theme continues in the front row as Glenn, Ross and Frank were 1st cousins.
The Forsters were not the coaches but the team was sponsored by Forster's Garage which at the time was the local Chevrolet Pontiac and Case dealership. The jackets the team are wearing are actually leather jackets, red white and blue in color .
[Photo courtesy of Randy Edwards]