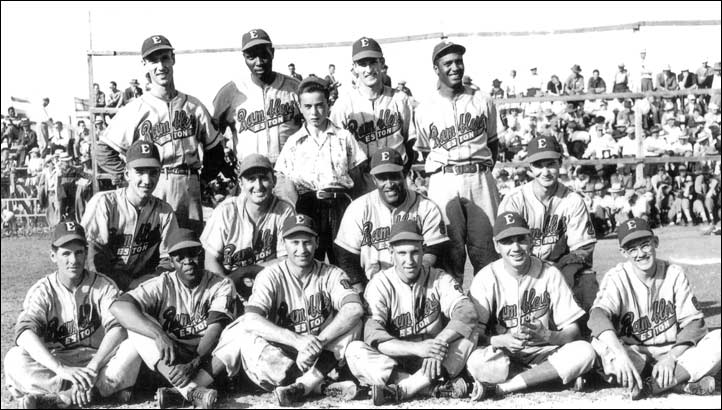 Standing: Grant Locke (RF), Andy Porter (P), Robert McKinnon (U), Orlando O'Farrill (SS), (Batboy/Mascot - name unknown)
Second row: Fred Hucul (C), Lindy Serpa (C), Rudy Fernandez (P), Bob Stevenson (CF).
Front: Jack McLeod (1b), Art Ramsay (LF), Reinie Lutcher (2b), Jim Shields (3b), Bob Bertram (Manager), Don Stevenson (U).
[Photo courtesy of Michael Swank]
Images of Eston Ramblers players below courtesy of The Saskatoon Star-Phoenix via the Saskatchewan Archives Board. In the photo at left below, left to right, playing manager Jimmy Shields, second baseman Reinie "Smokey" Lutcher, and outfielder Don Stevenson. At the right, the same trio in slightly different poses.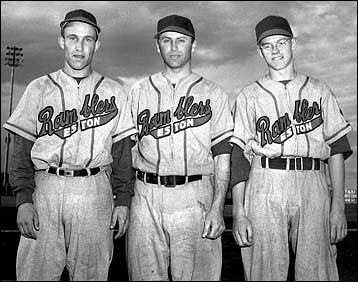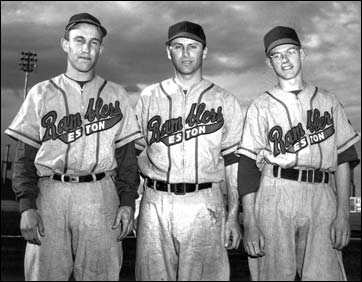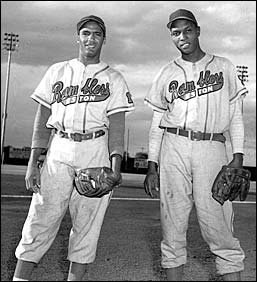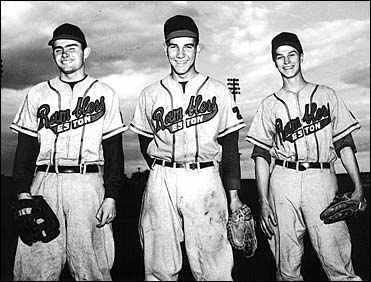 Above, left - shortstop Orlando Chico O'Farrill and right-handed pitcher Andy Porter. Above, right - first
baseman/pitcher Hank Ohlheiser, catcher/first baseman Fred Hucul and pitcher/outfielder Herb Stevenson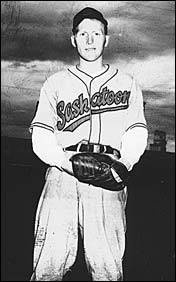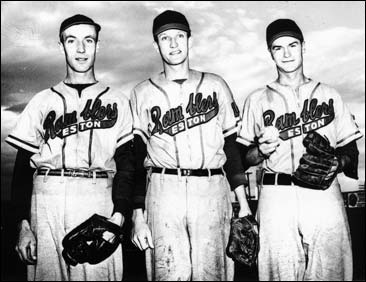 Above, left - infielder Norm Brown. Above, right - outfielder Grant Locke, pitcher Bob McKinnon
and outfielder Bob Stevenson