Below left - In 1952, Roy Taylor rounded up six members of the COS club for his new assignment in Kamsack, Saskatchewan. Back row: SS Jim Peterson, C Bob Garcia, OF Jim Lidster. Front row: Taylor, P Steve Stavrianoudakis, P John Carlson, 1B Len Tucker. Taylor handled the Kamsack Cyclones for three seasons with lineups laden with players from Sequoias and Fresno State.
Below right - Harry Monroe, playing-manager of the Estevan Maple Leafs at the beginning of the 1952 season.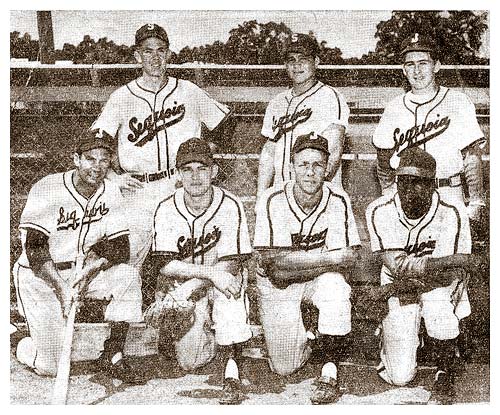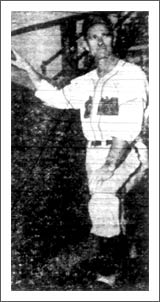 Below - an aerial photo of Abbott Field, North Battleford during the 7th game of the 1952 playoff final with 5,000 fans in attendance. [Photo courtesy of Lynn Meredith]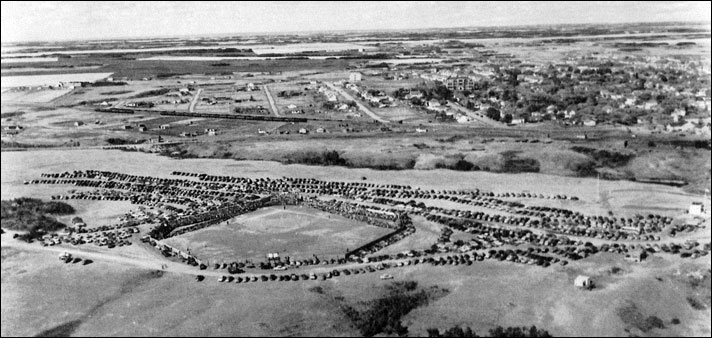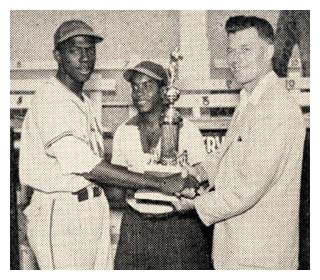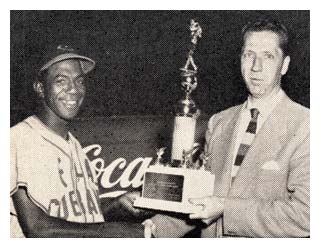 Above Left - A member of the Florida Cubans accepts congratulations for the Cubans' victory over Baton Rouge Hardwood Sports in the final of the Indian Head Tournament
Right - The Cubans also captured the Saskatchewan title downing the Indian Head Rockets 9-2 and 16-11 in the championship series.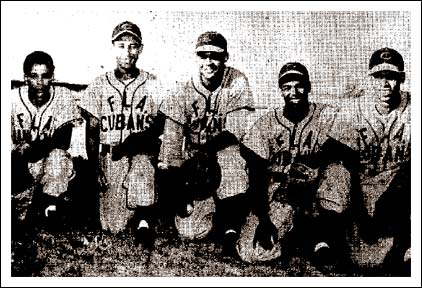 (Left) Florida Cubans' infield as the team prepared for the 1952 Lethbridge Rotary Tournament. Left to right : shortstop Ezequiel Diaz, third baseman Leopoldo Reyes, catcher Roberto Ledo, second baseman Julio Bonilla, and first baseman Pedro Seoane. (Lethbridge Herald, August, 1952)
(Right) Carlos Forten of the 1952 Florida Cubans. Forten took a turn in the outfield when not doing his usual stint on the mound. (Below) The parking lot at the 1952 Indian Head tournament.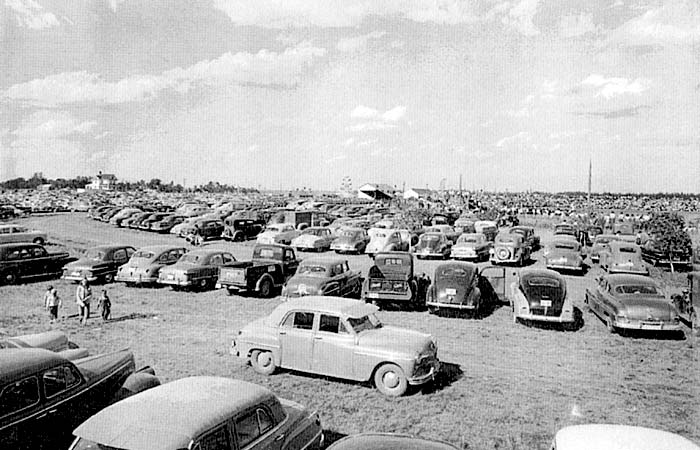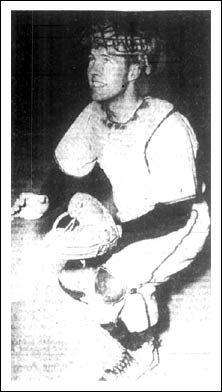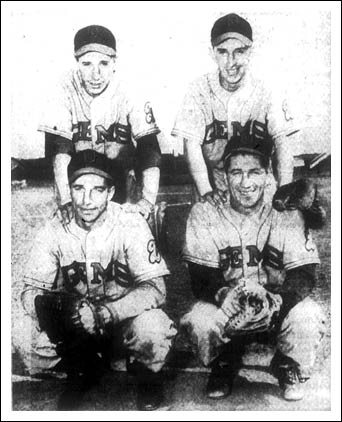 Left - Moose Jaw catcher Jim Harford, a 19-year-old local product. Right - The famous Bentleys playing for Saskatoon Gems at the Moose Jaw Tournament. Front row - Doug (left) and Reg. Back row - Max and nephew Bev.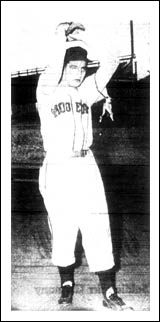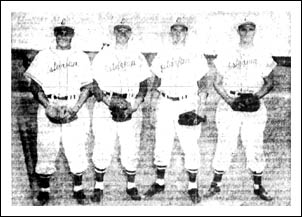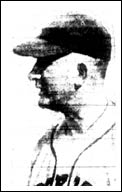 Left - Art Worth, lefty starter and outfielder. Middle - The 1952 Estevan Maple Leafs' infield. Left to right, Bill Shea 2B, Andy Lillie SS, Charlie Selph 3B and Lou Pesce 1B. Right - (Below) Clint Hodges, Moose Jaw manager.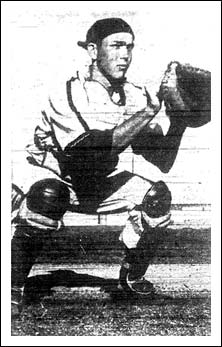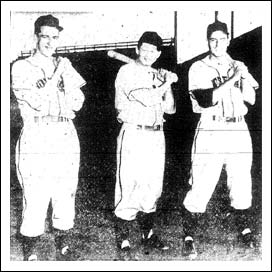 Left - Bill Clevenger, catcher from California, and his brother Truman, suited up with Regina Caps.
Right - Moose Jaw hopes for an improved offense with (left to right) Art Worth, Archie Templeton and Don Hinchberger.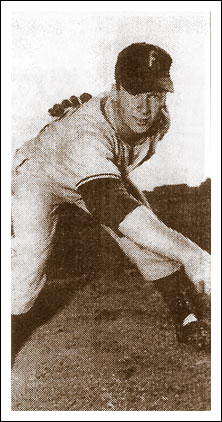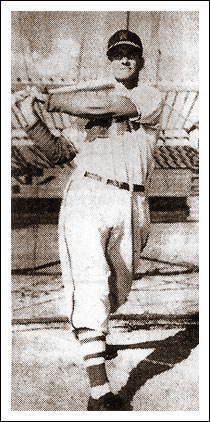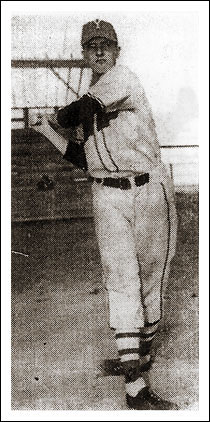 From a 1952 Estevan program - stars of the Maple Leafs entry in the Saskatchewan League : Wayne Stephenson (left), Harry Monroe (centre), Andy Lillie (right). These Estevan photos courtesy of Gary McKechney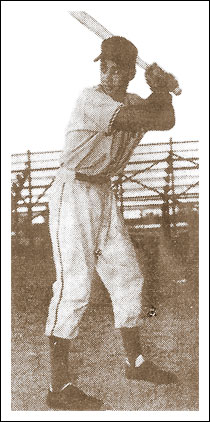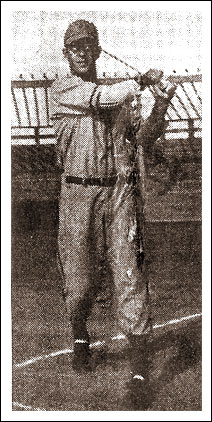 Above : Gary McKechney (left), Bill Frady (centre), Pete McLeod (right). Below : Rodolpho "Chico" Mesa (left), George Montz (centre), Harry Coe (right).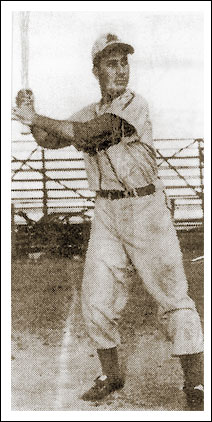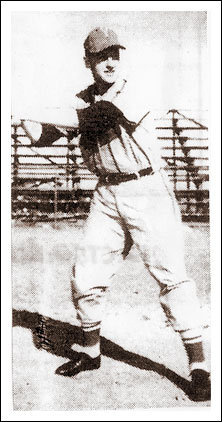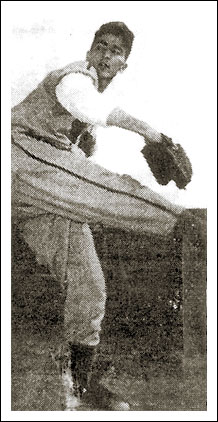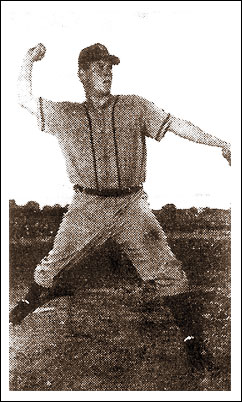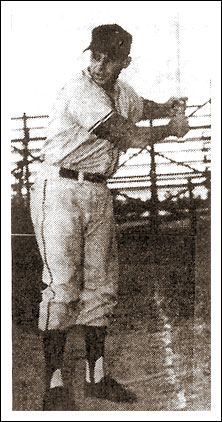 Above : Ray Patterson (left) and Bill Shea (right).
Below : Lou Pesce (left) and Mel Torgenrud (right).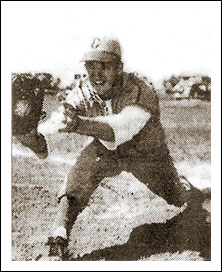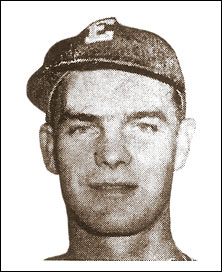 Below - Saskatoon Gems manager Ralph Mabee flanked by George Read and Frank Pickens.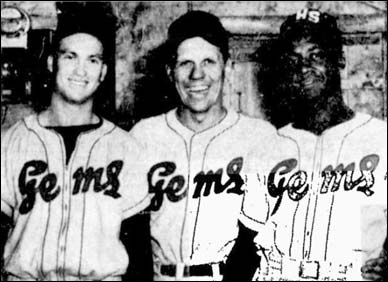 Thanks to Bob Fleming for the photos below - first is Bob "Big Daddy" Herron, premier slugger of the North Battleford Beavers.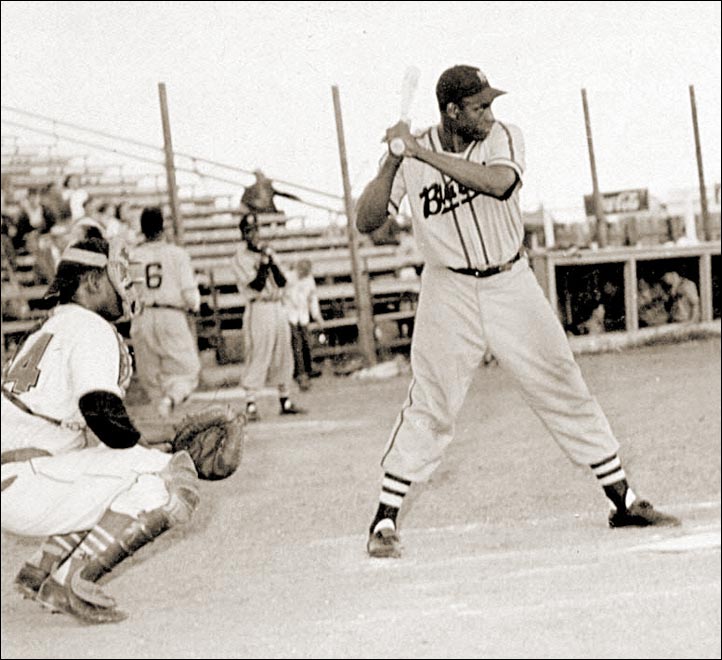 North Battleford's Curtis Tate, also a big man with the timber.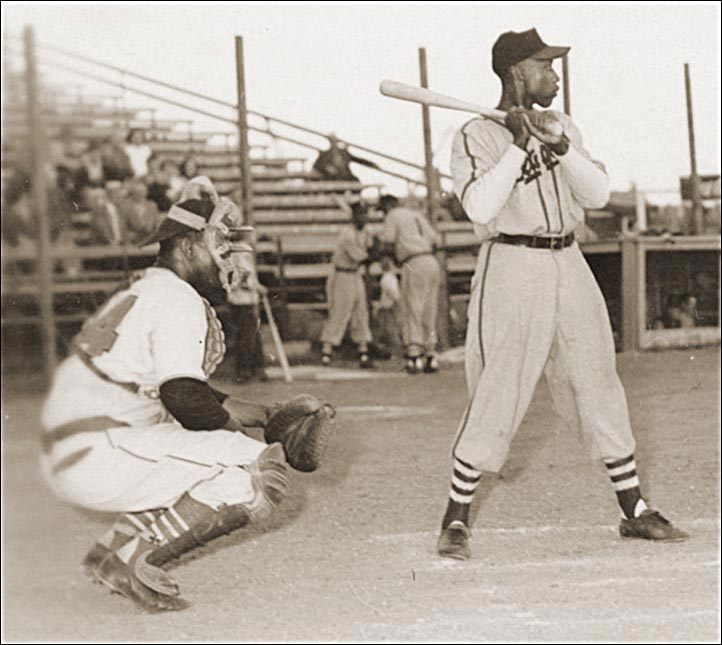 Four Beavers relaxing after a game - Bob Herron, Johnny Coleman, Louis Green & Curtis Tate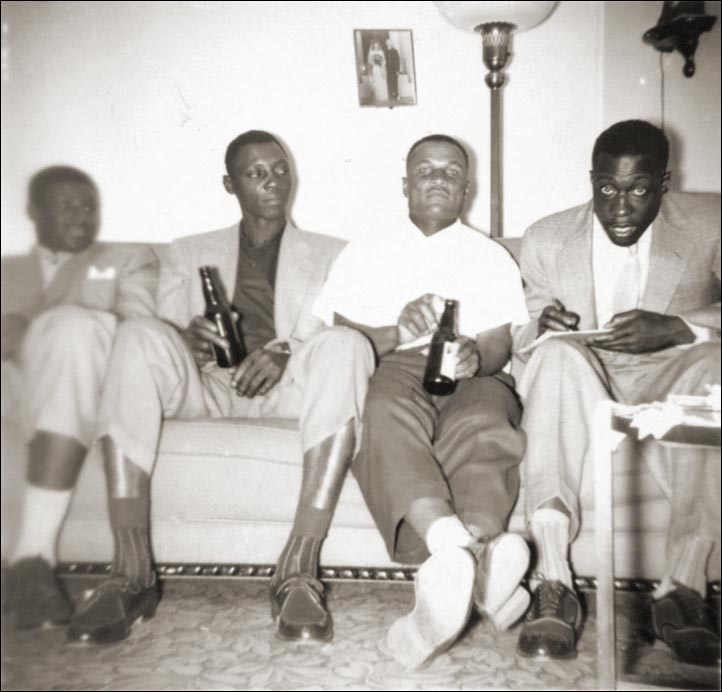 And from Charlotte Lang, a few more photos from North Battleford, 1952, including a picture of a crowd at a Beavers' contest.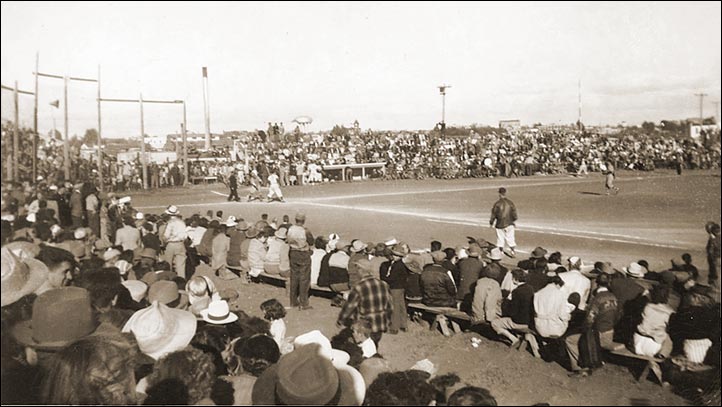 Below left - North Battleford catcher Louis Green. Right - Outfielder/Pitcher Bob Herron.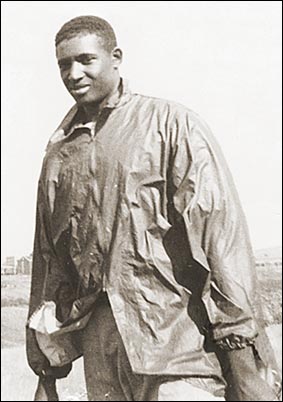 Below, two views of third baseman Curtis Tate.