Below - an aerial photo of Abbott Field, North Battleford during the 7th game of the 1952 playoff final with 5,000 fans in attendance. [Photo courtesy of Lynn Meredith]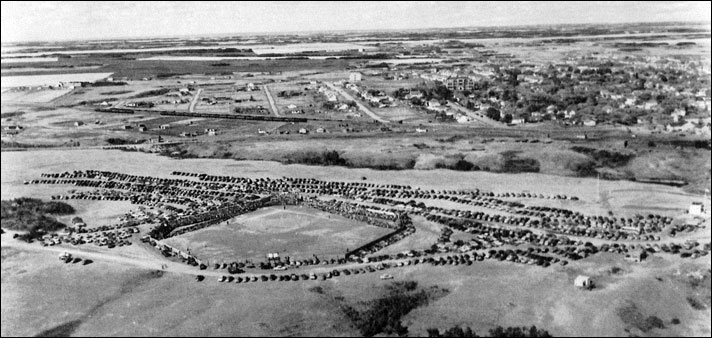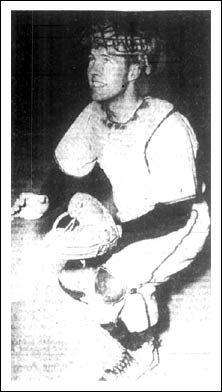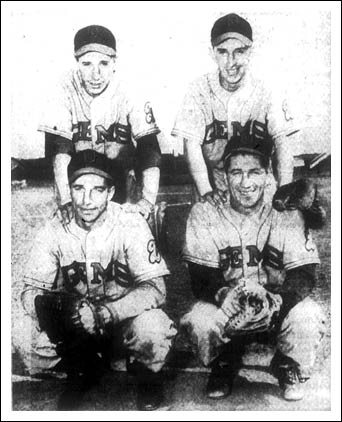 Left - Moose Jaw catcher Jim Harford, a 19-year-old local product. Right - The famous Bentleys playing for Saskatoon Gems at the Moose Jaw Tournament. Front row - Doug (left) and Reg. Back row - Max and nephew Bev.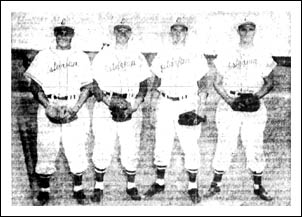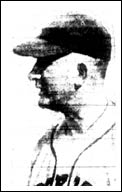 Left- The 1952 Estevan Maple Leafs' infield. Left to right, Bill Shea 2B, Andy Lillie SS, Charlie Selph 3B and Lou Pesce 1B. Right - Clint Hodges, Moose Jaw manager.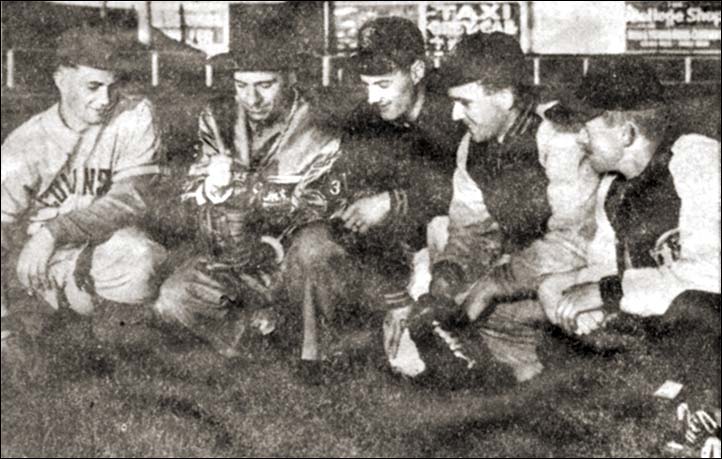 As the 1952 season was about to get underway, veteran Max Bentley (second from the left) talked over things with some newcomers (left to right) - Len Breckner, Colonsay, Bentley, Ron Curby, last year with Redding, California, Vic Freiheit, last year with Rena, Nevada, and Doug Dodd, formerly with the North Battleford Beavers.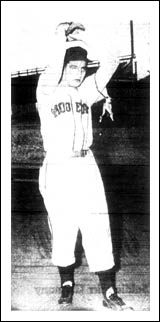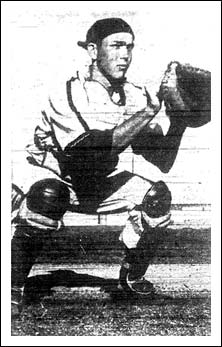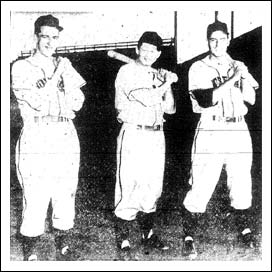 Left - Art Worth, lefty starter and outfielder. Middle- Bill Clevenger, catcher from California, and his brother Truman, suited up with Regina Caps. Right - Moose Jaw hopes for an improved offense with (left to right) Art Worth, Archie Templeton and Don Hinchberger.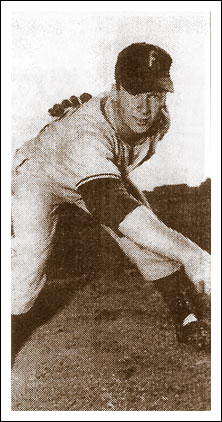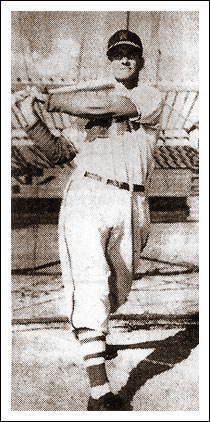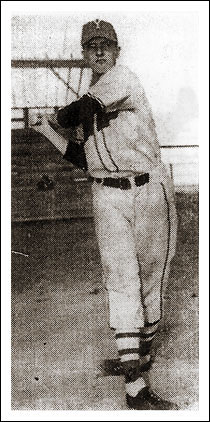 From a 1952 Estevan program - stars of the Maple Leafs entry in the Saskatchewan League : Wayne Stephenson (left), Harry Monroe (centre), Andy Lillie (right). These Estevan photos courtesy of Gary McKechney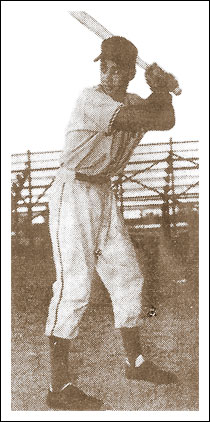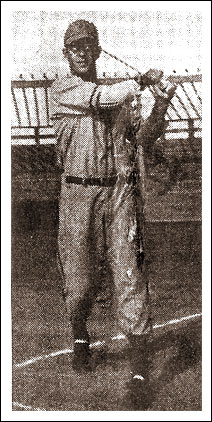 Above : Gary McKechney (left), Bill Frady (centre), Pete McLeod (right). Below : Rodolpho "Chico" Mesa (left), George Montz (centre), Harry Coe (right).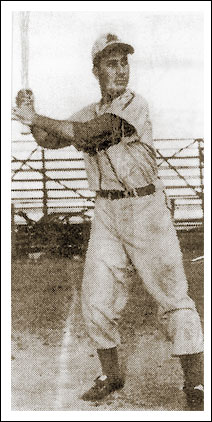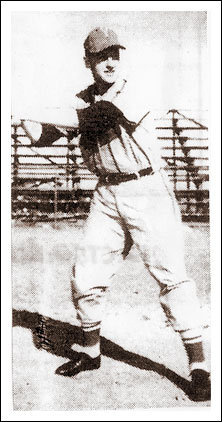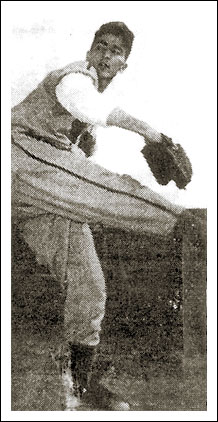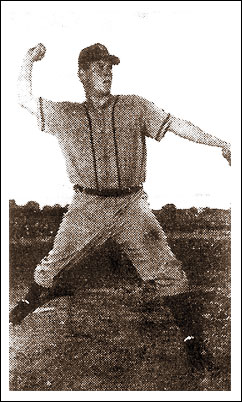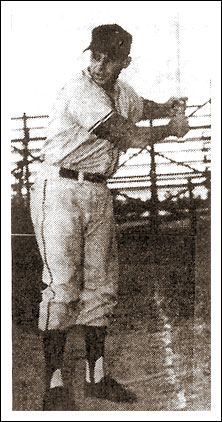 Above : Ray Patterson (left) and Bill Shea (right).
Below : Lou Pesce (left) and Mel Torgenrud (right).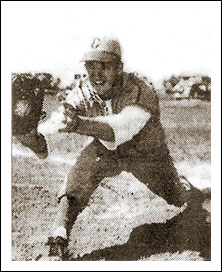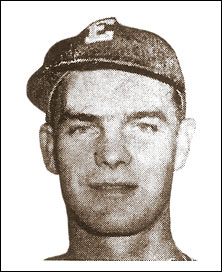 Below - Saskatoon Gems manager Ralph Mabee flanked by George Read and Frank Pickens.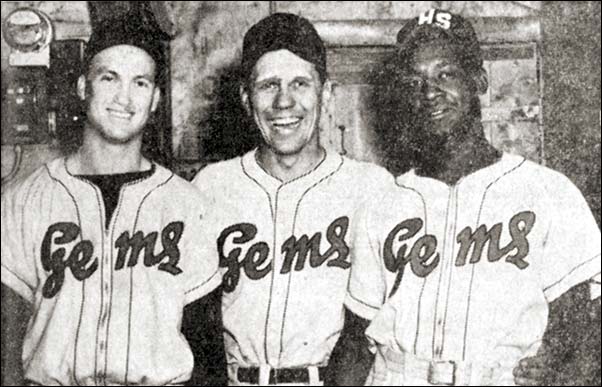 Thanks to Bob Fleming for the photos below - first is Bob "Big Daddy" Herron, premier slugger of the North Battleford Beavers.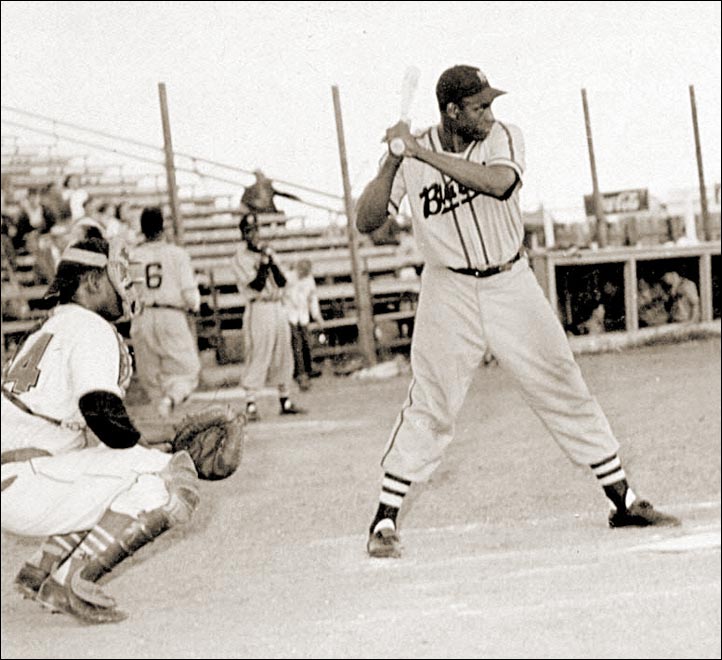 North Battleford's Curtis Tate, also a big man with the timber.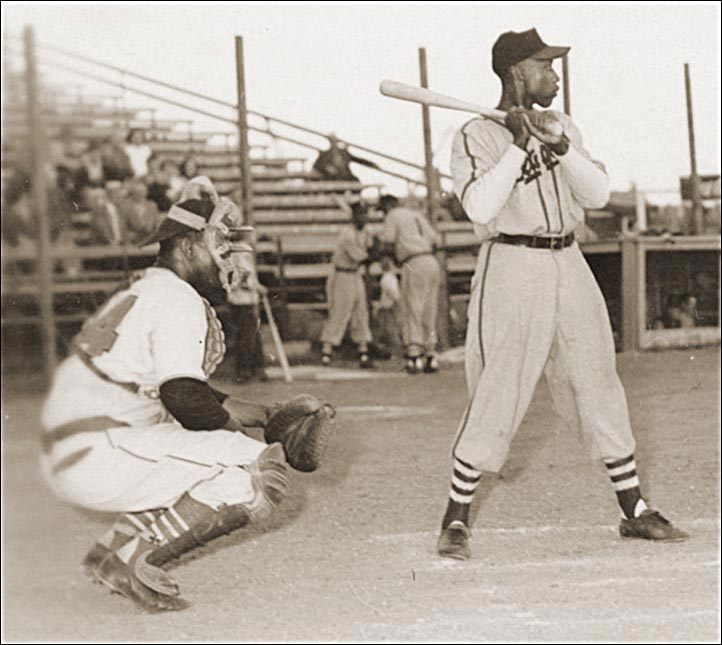 Four Beavers relaxing after a game - Bob Herron, Johnny Coleman, Louis Green & Curtis Tate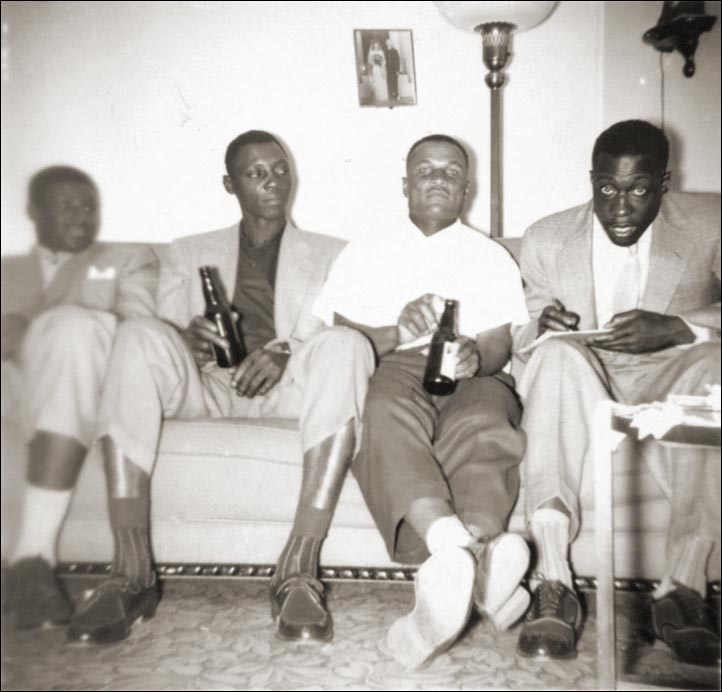 And from Charlotte Lang, a few more photos from North Battleford, 1952, including a picture of a crowd at a Beavers' contest.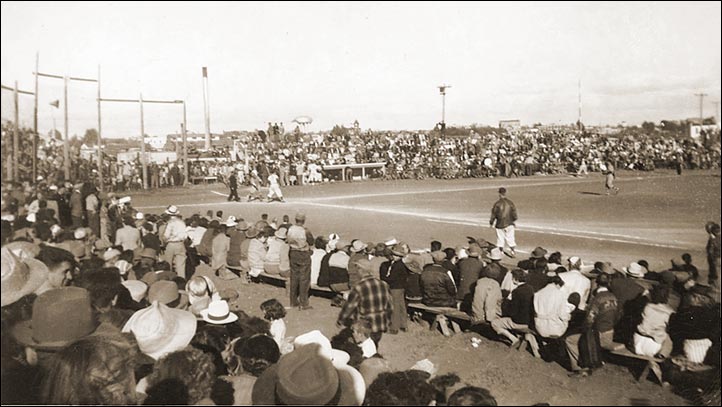 Below left - North Battleford catcher Louis Green. Right - Outfielder/Pitcher Bob Herron.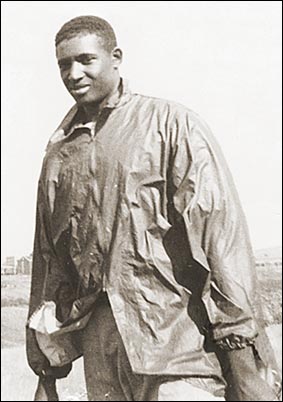 Below, two views of third baseman Curtis Tate.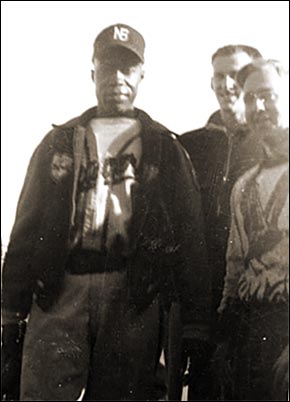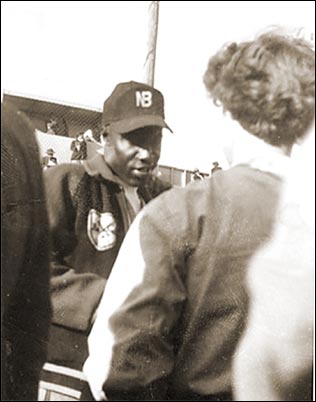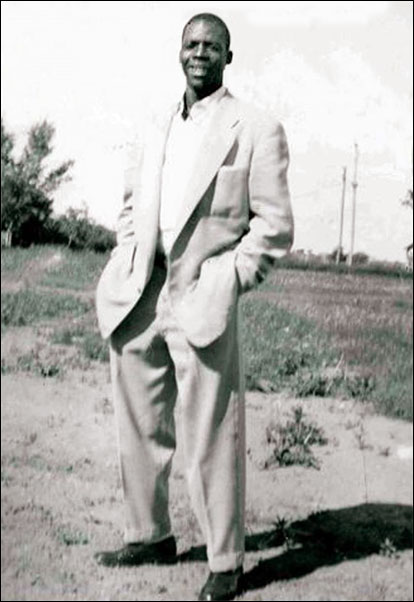 Juan Prats, a pitcher-outfielder joined the Florida Cubans in 1952 after a brief test in professional ball in Quebec and the PONY League.
Prats went on to suit up with the Indian Head Rockets in 1953 and 1954.