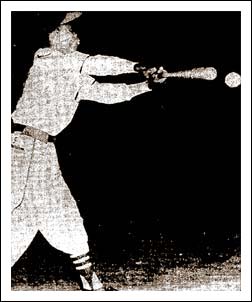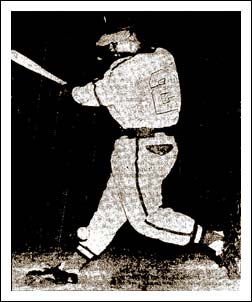 A hit and a miss in a May 14th game at Carman. Left - Joe Atkins of the Cardinals gets a little wood on the ball. Right - Chick Longest appears to foul one off his leg. Brandon rallied in the 11th inning to post a 10-9 win.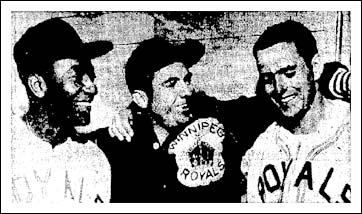 Winnipeg Royals manager Ken Meyers with
congratulations for two of his stars, Jesse Douglas
(left) and Mike Kanshin (right)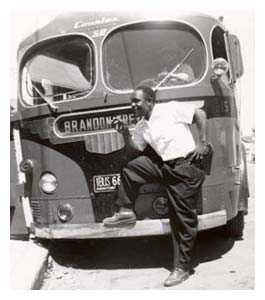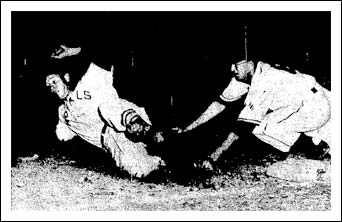 Above left - Chuck Wilson on the road with Brandon Greys. Right - In playoff action, Duke Bowman of Minot Mallards puts the tag on Bill Cleveland of Winnipeg Royals at third base.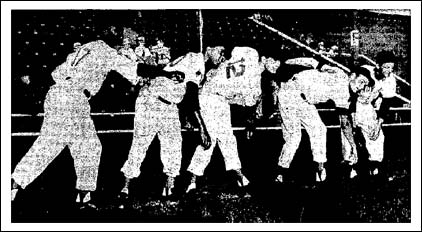 Winnipeg Royals impressive starting staff. Left to right - Dirk Gibbons, Carlos Forten, Rolly Merrill, Fred Parker and Bill Washburn. (Winnipeg Free Press, August 19, 1953).