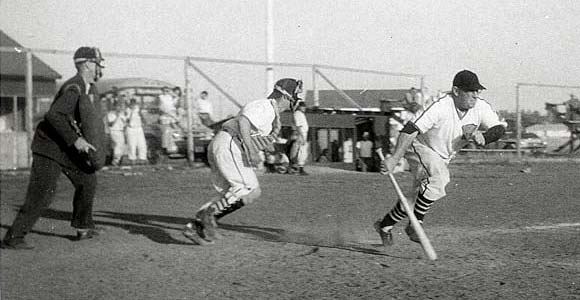 Harry Watson of Picture Butte scampers to first. Fred Burley of Vulcan is the catcher, Roy
Wellman, the umpire. The 1956 action is at the new park in Vulcan.
(Jack Altman photo)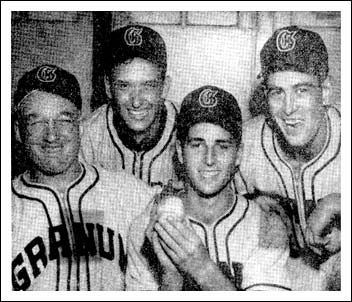 Young lefty Pat Gillick after his 4-hit, 17 K performance in the Calgary Tournament.
Manager George Wesley, bottom left, Tedd Bogal, top left, and Bill Fennessey. Gillick had earlier tossed a no-hitter in the Medicine Hat Tourney. (Lethbridge Herald, August 27, 1956)
Gillick pitched for five years in the Baltimore farm system (including an 11-2, 1.91 record in the Triple-I League) before switching to the administrative side and what turned out to be a spectacular career in the front office.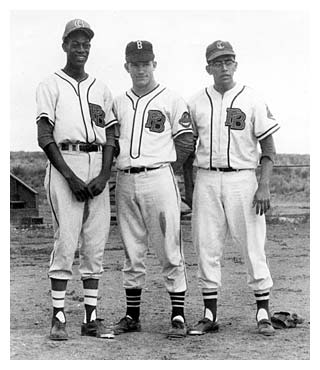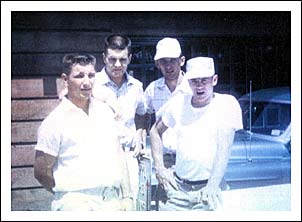 Left - A trio of hurlers for the Picture Butte Indians. Left to right -- Tom Snowden, Gary Harrison, John Chavez. (Photo courtesy Gary Harrison)

Top right - Jim Lester, Willie Walasko, Tedd Bogal and Gord Vejprava at the border crossing heading for Wyoming! Bottom right: Henderson Stadium in Lethbridge (Photos courtesy Jim Lester)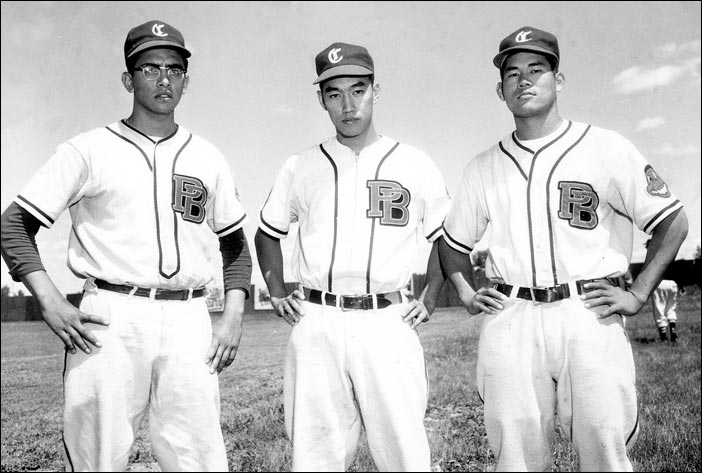 Picture Butte stalwarts, John Chavez, Bobby Lee and Mako Tashima. [Photo courtesy of the Galt Museum and Archives, Photo # 19753802022]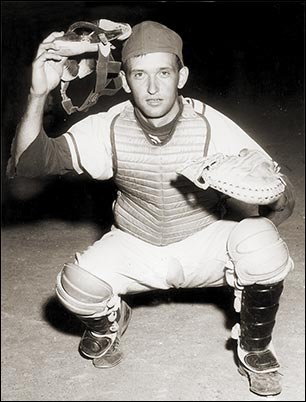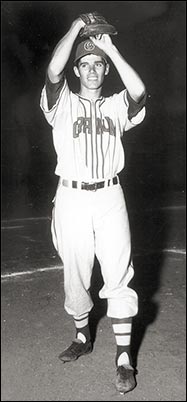 Left - Tedd Bogal, catcher for Granum White Sox. Bogal played for two seasons in Alberta before a long career in Ontario's Inter-County league. (Photo courtesy of Tedd Bogal)


Right - Bentley MacEwen of Granum. From Delisle's Bentley family to an extended pitching career on the prairies. (Photo courtesy of Tedd Bogal)