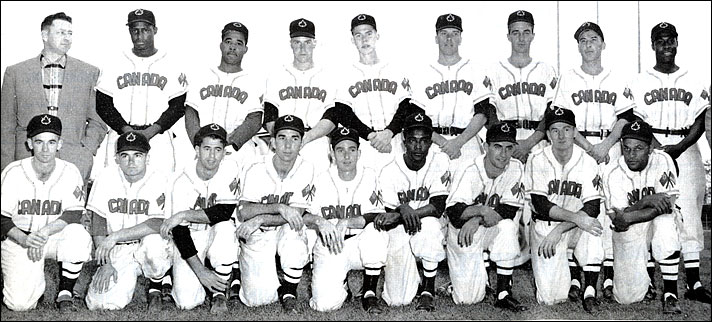 North Battleford represented Canada at the Global World Series. Back Row: Roy Dean (business manager), Bob Herron, Bennie Griggs, Mervin Verreau, John Bristol, Lyle Button, Art Worth, Michael Dayne, Curtis Tate.
Front row: Emile Francis (manager), Gale Tuggle, Tom Garcia, John Ford, Ken Nelson, Jesse Blackman, Mark Bussan, Art Stone, Louis Green. (Photo, National Baseball Congress, 1957 Annual)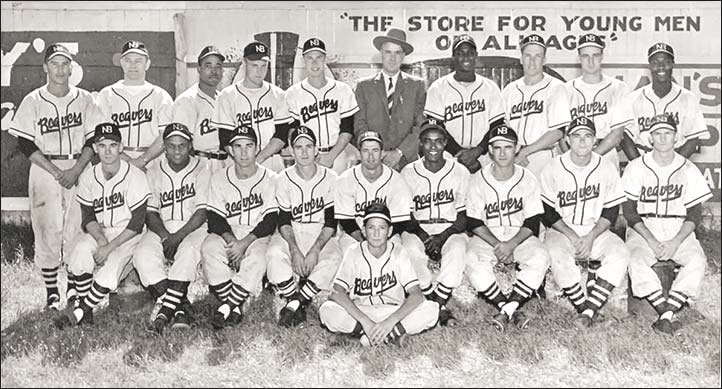 Back Row (left to right) - Mike Dayne, Les Dean, Bennie Griggs, Merv Verreau, Jack Bristol, Roy Dean, Bob Herron, Lyle Button, Art Worth, Curtis Tate.
Front Row - Emile Francis, Louis Green, John Ford, Ken Nelson, Tom Garcia, Jesse Blackman, Mark Bussan, Gale Tuggle, Art Stone. Batboy (TBA)