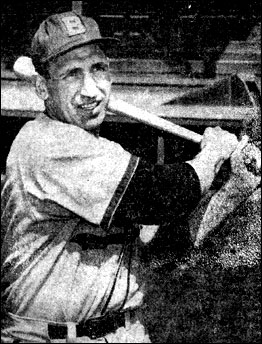 Al Cihocki (left), a former major leaguer, is the playing manager of the Bismarck Barons. The 31-year-old infielder was up with the Cleveland Indians in 1945. He spent seven seasons with Baltimore in the International League.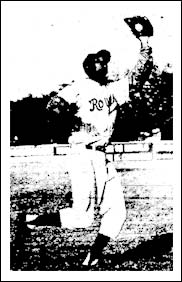 Outfielder Sam Hill rejoins the ManDak League with the Bismarck Barons after a stint in pro ball and in the Southern Minny League.
Hill played with Rochester in 1955, hitting .385, second in the loop and playing flawless defense.
Hill played with Winnipeg in 1950 and 1951 and Carman in 1952.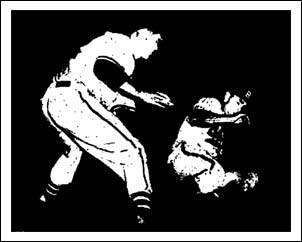 Bismarck Barons' shortstop Al Leap is safe at third with his 11th stolen base of the season against Regina of the Western Canada League.
Third baseman Lee Murphy attempts to make the tag. Barons won 5-4 to maintain their hold on first place. (Bismarck Tribune, July 21, 1956)