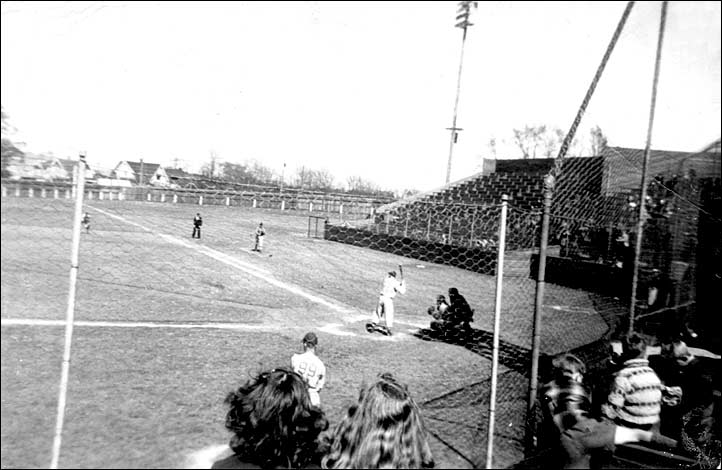 Two photographs of Royal Athletic Park in Victoria, believed to be taken around 1958. Pictures are courtesy of Chad Evans.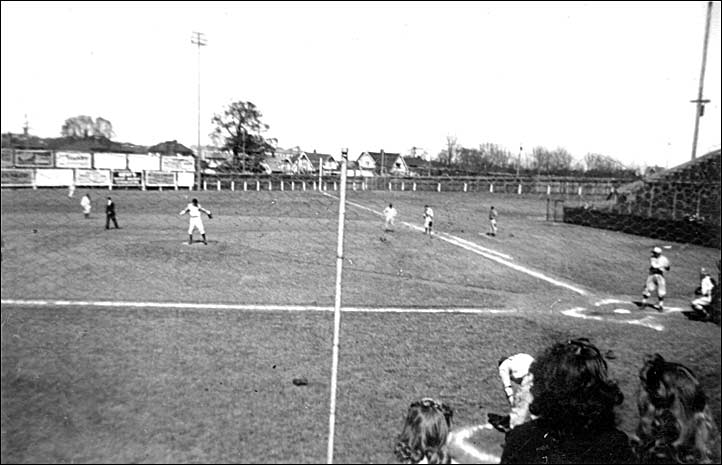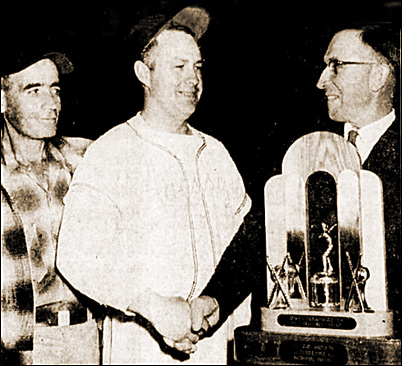 Team president Amy Sache looks on as Les Bennewith, league president (right) congratulations Agassiz Loggers coach Wes Johnson and presents the Trevor Preece trophy on winning the upper valley Senior "B" baseball championship.
Loggers defeated teams from Chilliwack, Hope, and Yarrow to take the title.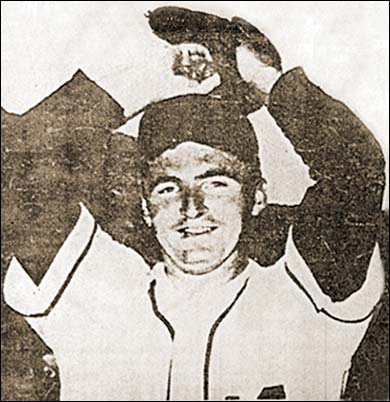 Right - Pitcher Bob Seaman of the Trail Smoke Eaters preparing for an exhibition game in 1958 against one of the top farm clubs of the Los Angeles Dodgers (the first year for the Dodgers out of Brooklyn).
The Spokane Indians, of the Triple-A Pacific Coast League, traveled up to Trail in July for a contest against the local amateur squad but rain halted the game in the first inning (after Canadian Glen Gorbous had slammed a three-run homer for Spokane).
Shortstop Maury Wills, later to set stolen base records in the majors, was among those to suit up for Spokane.