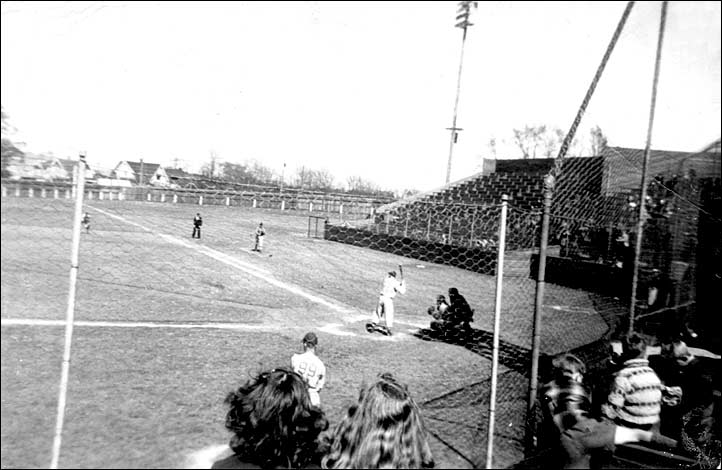 Two photographs of Royal Athletic Park in Victoria, believed to be taken around 1958. Pictures are courtesy of Chad Evans.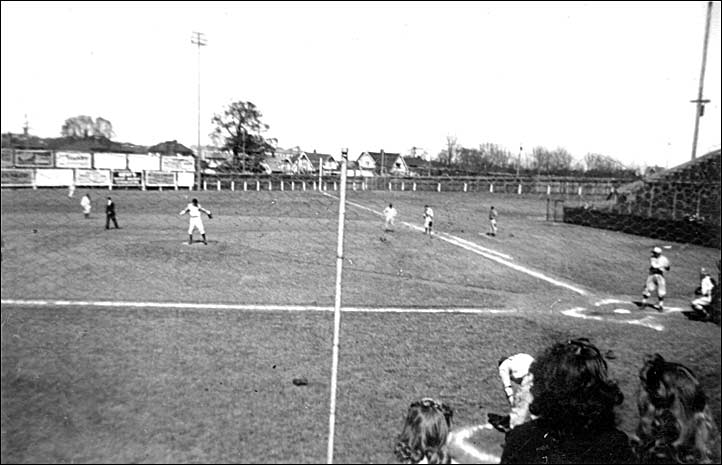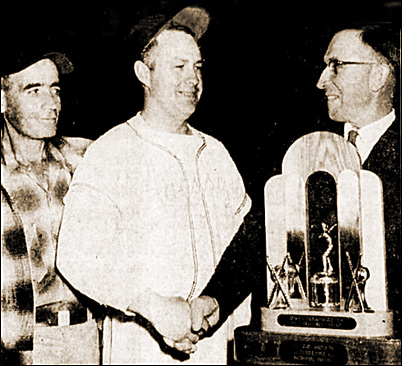 Team president Amy Sache looks on as Les Bennewith, league president (right) congratulations Agassiz Loggers coach Wes Johnson and presents the Trevor Preece trophy on winning the upper valley Senior "B" baseball championship.
Loggers defeated teams from Chilliwack, Hope, and Yarrow to take the title.