Above - George Wesley at home on the ranch. Below - John Robertson (top left) watches the branding operation at the ranch. (Photos courtesy Art Olyslager)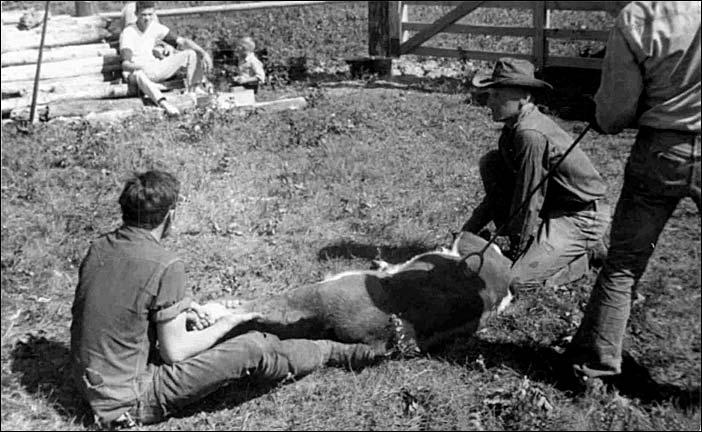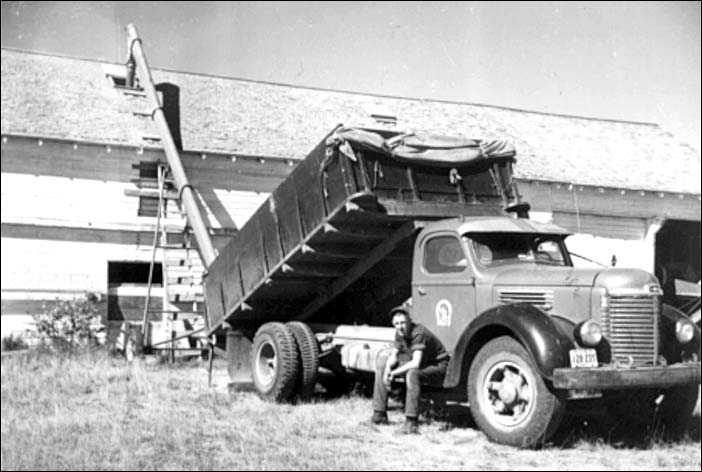 Above - Unloading grain at the ranch. That's farmhand Art Olyslager taking a breather. (Photo courtesy Art Olyslager)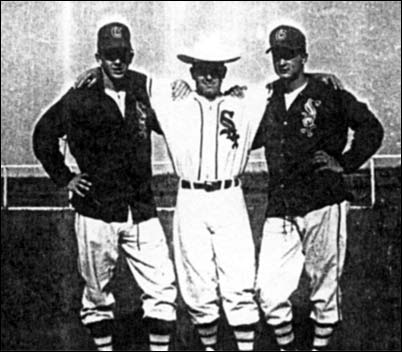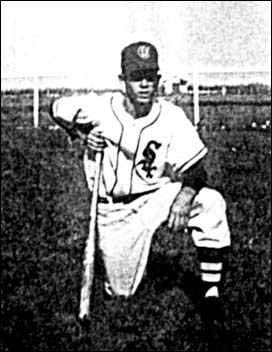 Above left - Brack Bailey (left), George Wesley and Ed Carrier. Right - Brack Bailey of the Lethbridge White Sox prepares for a turn at the dish. (Photos courtesy Brack Bailey)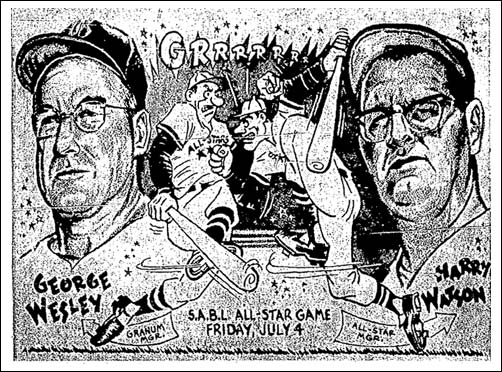 Left - Newspaper promotion for the All-Star Game.
George Wesley's defending champion Granum White Sox dropped a 4-2 decision to the Harry Watson managed Southern Alberta Baseball League All-Stars. (Lethbridge Herald, July 3, 1958)
Below - Granum, Alberta in 1958.

Note the string of elevators on the edge of town.
The photo is from a
Granum History site by the elementary school students at Granum School.