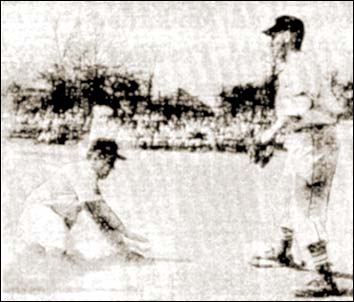 In the 1958 Season Opener at Provencher Park at St. Boniface, the defending champions thrilled a home crowd of some 1,500 with an 16-1 trouncing of the CUAC Blues.
Here, St.Boniface catcher Gerry Brisson safely slides into third as the Blues' Mark Flynn awaits the throw.
Brisson led the winners with a two-run homer and a pair of singles.