1959 Lloydminster-North Battleford Combines. Click any of the photos for larger versions. Photos from the Saskatchewan Archives Board StarPhoenix Collection.
Above left (Archive photo #S-SP-B 29359) left to right - Mike White, Art Stone and Curly Williams
Above right (#S-SP-B 29360) left to right - John Paul, Bill Powell, and Mick Mousalam
Below left (#S-SP-B 29361) left to right - Don Buford, Tom Bergeron, and Ted Richardson
Below right (# S-SP-B 29362) left right - Alton Arnold, Dave Moriarty, and Ed Tanner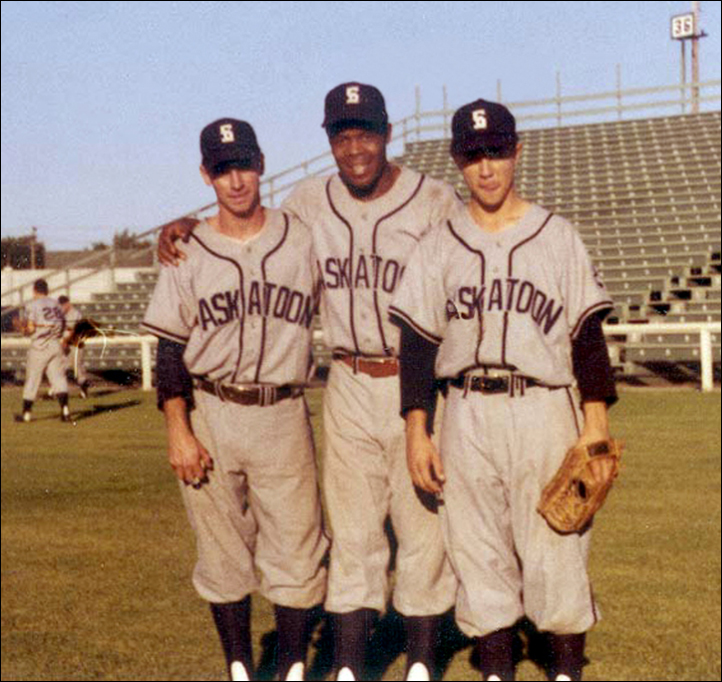 Saskatoon trio -- Ron Boone left, Eloyd Robinson centre, and Danny Adams on the right.
(Photo courtesy Jim Garrett)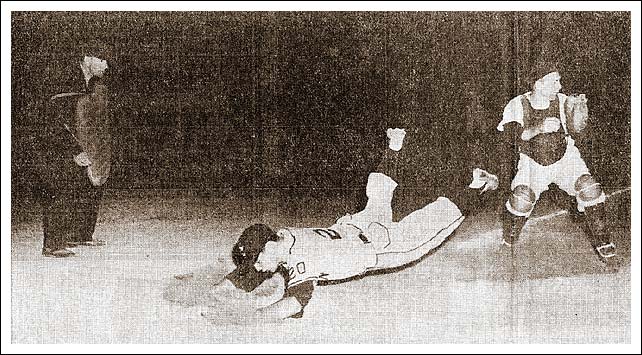 Saskatoon's Jim Garrett took a flying leap! Bill Heath, the Edmonton catcher, tagged Garrett in mid-flight to keep the Commodore catcher from scoring. (Edmonton Journal, August 7, 1959)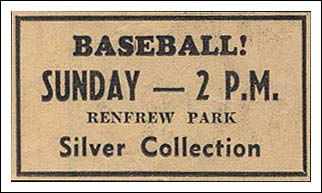 Left - WHEN THE AIR TURNED BLUE was the caption on the photo.
Saskatoon manager Roy Taylor has his say with umpire Lefty Mack protesting a called third strike. (Edmonton Journal, August 7, 1959)
Believe it or not -- it was against the law to charge for movies or sporting events on Sunday. Thus, a collection plate. Members of the Saskatoon Commodores had to appear in court on charges of violating the Lord's Day Act.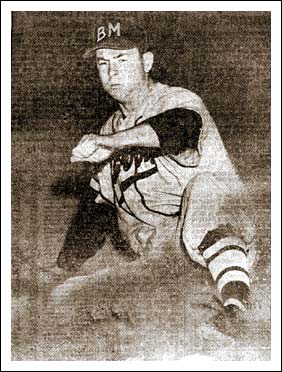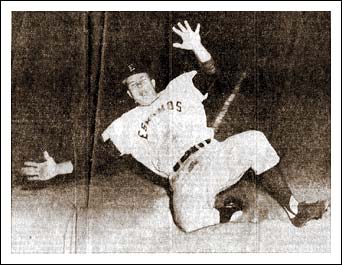 Left - Lloydminster shortstop Mike White slides into third, safely. (Edmonton Journal, August 11, 1959)
Right - Edmonton's John Werhas "came barrelling around the base paths like a runaway express" . Werhas had stolen second and come home to score ahead of the recovery of the catcher's errant throw into centre field. (Edmonton Journal, August 7, 1959)