1959 Lloydminster-North Battleford Combines. Click any of the photos for larger versions. Photos from the Saskatchewan Archives Board StarPhoenix Collection.
Above left (Archive photo #S-SP-B 29359) left to right - Mike White, Art Stone and Curly Williams
Above right (#S-SP-B 29360) left to right - John Paul, Bill Powell, and Mick Mousalam
Below left (#S-SP-B 29361) left to right - Don Buford, Tom Bergeron, and Ted Richardson
Below right (# S-SP-B 29362) left right - Alton Arnold, Dave Moriarty, and Ed Tanner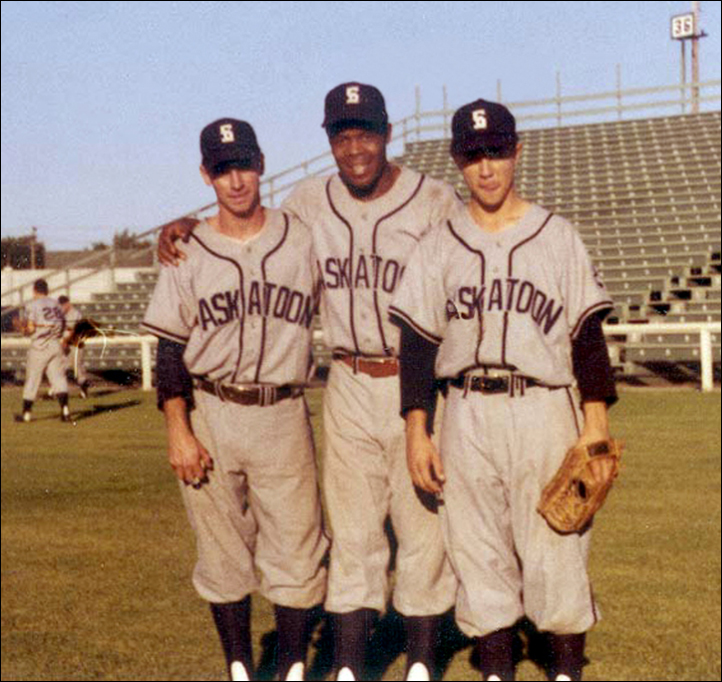 Saskatoon trio -- Ron Boone left, Eloyd Robinson centre, and Danny Adams on the right.
(Photo courtesy Jim Garrett)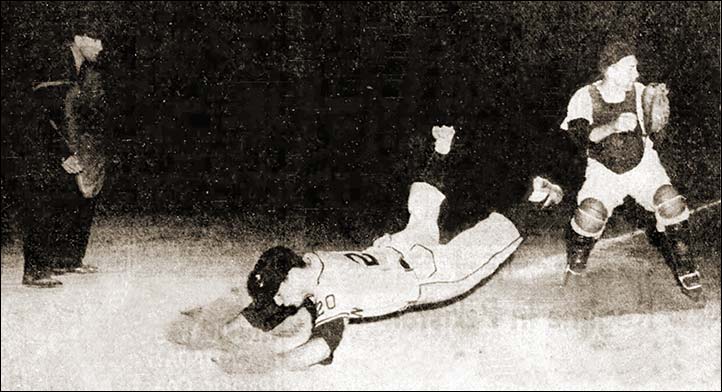 Saskatoon's Jim Garrett took a flying leap! Bill Heath, the Edmonton catcher, tagged Garrett in mid-flight to keep the Commodore catcher from scoring. (Edmonton Journal, August 7, 1959)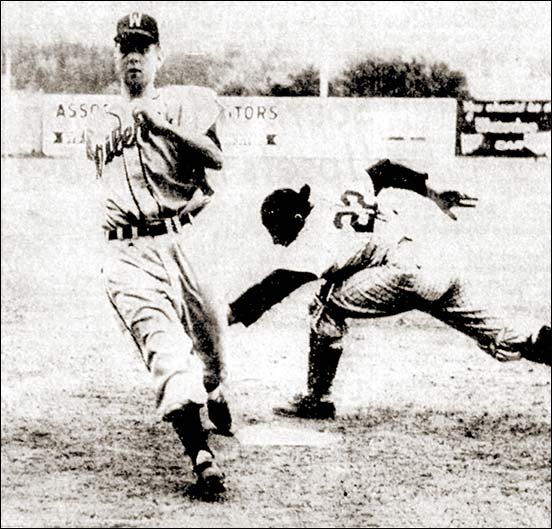 There was a steady stream of Williston Oilers making the rounds Sunday as the Edmonton Eskimos lost 16-3.
Here, Larry Exel beats the throw to Bill Heath.
(Edmonton Journal, August 17, 1959)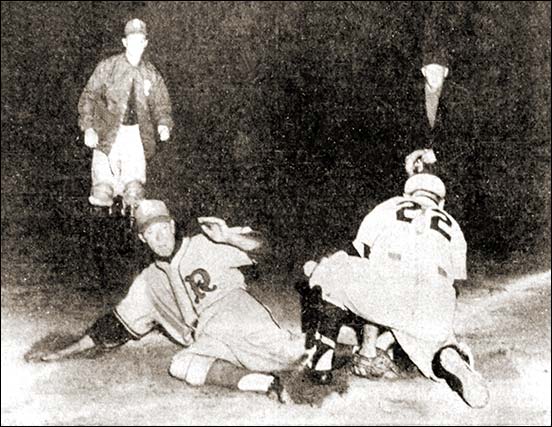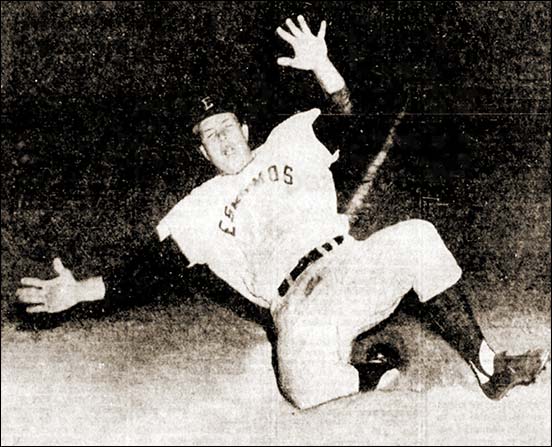 Eskimos' catcher Bill Heath blocks the plate as Regina playing manager Wayne Tucker tries to score in the second inning of play at Renfrew Park.
Regina could have used the run as the Senators dropped an 8-7 decision.
(Edmonton Journal, August 5, 1959)

Edmonton's John Werhas "came barreling around the base paths like a runaway express" . Werhas had stolen second and come home to score ahead of the recovery of the catcher's errant throw into centre field.
(Edmonton Journal, August 7, 1959)
Edmonton first sacker Art Ersepke went into the air for John Werhas' eighth inning throw but he was down in time to nip Saskatoon's Pete Estrada at the bag.
(Edmonton Journal, August 10, 1959)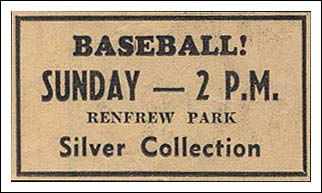 Believe it or not -- it was against the law
to charge for movies or sporting events
on Sunday. Thus, a collection plate.
Members of the Saskatoon Commodores
had to appear in court on charges of
violating the Lord's Day Act.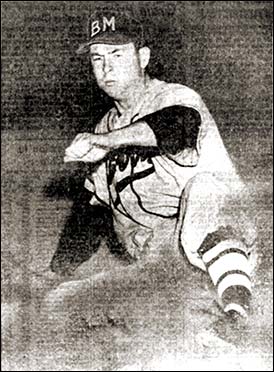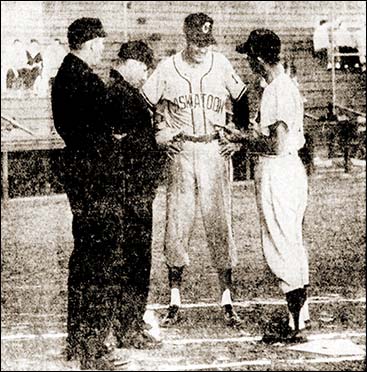 Left - Lloydminster shortstop Mike White slides into third, safely. (Edmonton Journal, August 11, 1959)
Right - A pre-game ritual, umpires Tom Foran and John Lupul go over the batting orders and ground rules with the rival managers, Roy Taylor of Saskatoon and Stan Charnofsky of Edmonton. (Edmonton Journal, July 27, 1959)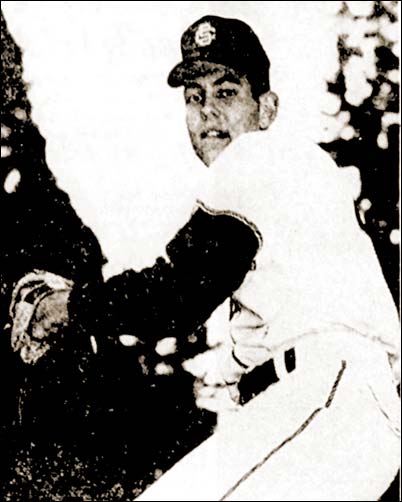 And, yet another recruit from the University of Southern California for the Edmonton Eskimos.
In pinstripes for 1959 was right-hander James Withers.