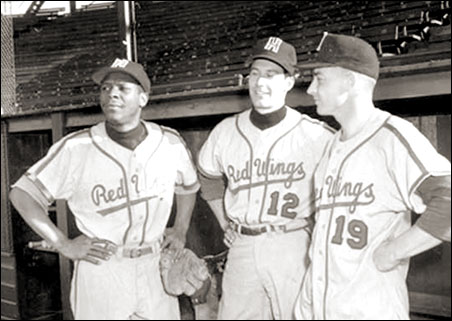 This is from Ontario's Intercounty League of 1961.
Centre fielder Larry Cunningham (left) is with Hamilton Red Wings' teammates, Danny Drake (centre) and catcher & manager Nels Gilmour.
The photo is dated May 17, 1961 and comes to us from Paul Allen one of the Intercounty stalwarts of the era.