Below left - Murderer's row of the Edmonton Big Seven League - City Police Athletics' stalwarts Ed Howorko, Stan Kulka, Herb Sewers and Jerry Moffat (left to right) a foursome of sluggers bound to make any pitcher cringe. (Edmonton Journal, July 7, 1962)
Below right - St. Josaphat's Saints manager Art Hooks personally fits the cap on the club's latest addition, pitcher Roland Jones, the Texas product with experience in the Western Canada. In his debut, Jones pitched the Saints to a 4-1 victory over the Fort Saskatchewan Red Sox.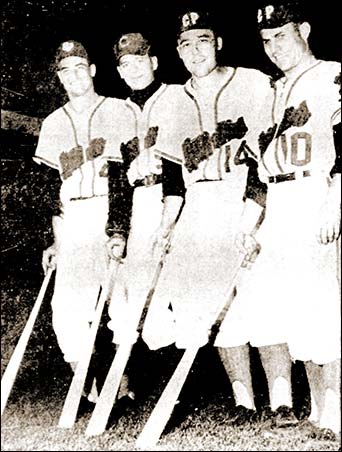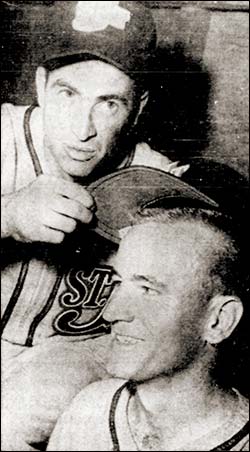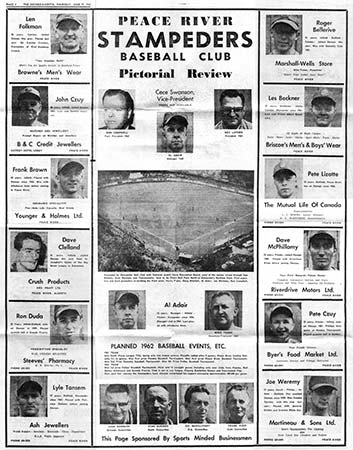 Interest in baseball was alive and well in Northern Alberta.
The local paper, the Peace River Record-Gazette featured a full-page spread on the 1962 edition of the Stampeders (June 21, 1962)
(Image courtesy of Joe Weremy)