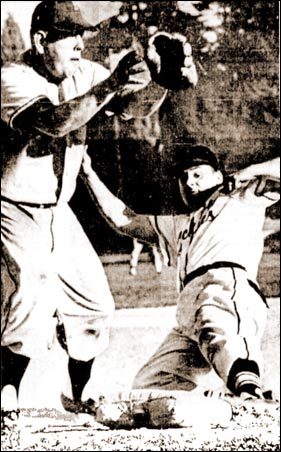 Larry Walker Sr. of Haney-Hammond slides safely into third base under the Duffs' third baseman Dave Parker with time to spare. However, Duffs got the last laugh notching a 3-2 Dewdney Baseball League victory at Central Park Friday, May 17th.


Walker's son, Larry Jr., would become one of the most feared hitters in a 17-year major league baseball career from 1989 to 2005.
Larry Jr. broke into the majors with the Montreal Expos. His best seasons came with the Colorado Rockies.
He was the National League's Most Valuable Player in 1967 and won the batting title three times, 1998, 1999 and 2001. He topped the league in home runs in 1997 with 49.