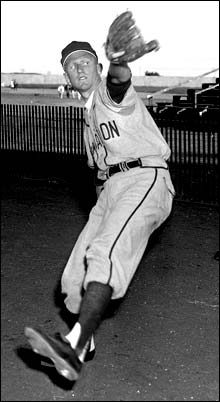 Above left - Paul Edmondson the tall, righty of the Saskatoon Commodores, warms up in the bullpen. [Saskatchewan Archives Board, S-SP-B 27808]
Above right - Lyle Olsen (lower right), playing manager of the Saskatoon Commodores, takes a break during a practice session with a trio of his charges. Left to right are Howard Martin (outfielder), Mike Gallagher (pitcher) and Leo Ruth (catcher).
Left - Calgary's 19-year-old Nelson Briles who, after just one season in the minors, went on to a 14-year career in the major leagues.
Below - In preparation for the opening of the Western Canada Baseball League, the Lethbridge Cardinals recruited top talent from California schools. Terry Christman (centre) of San Francisco State College talks strategy with catcher Harry Laiolo, St. Mary's College (left) and playing manager Ray Young of Stanford. (Lethbridge Herald, June 11, 1963)
[Photo courtesy of the Galt Museum and Archives, Photo # 19753802119]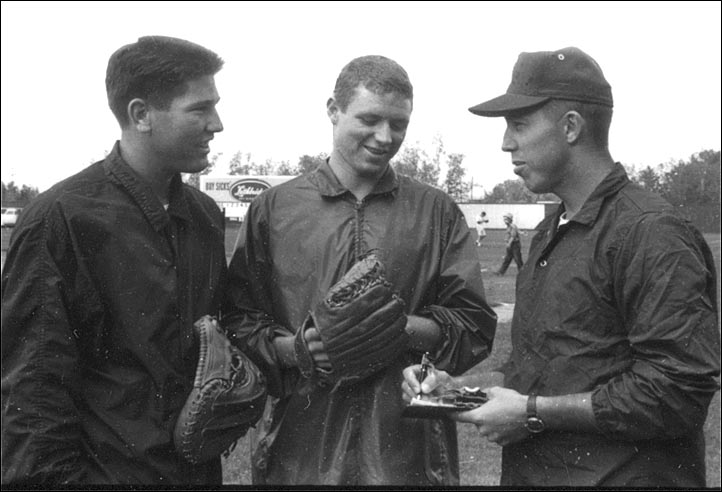 Below - Leadoff batter Gary Malvini of the Calgary Giants takes a healthy cut but misses the offering of Saskatoon Commodore pitcher Mike Gallagher. Catcher Leo Ruth holds on to the pitch as a strikeout is recorded, Gordon Ross is the umpire calling balls and strikes. [Saskatchewan Archives Board, S-SP-B 27803]