Jubilant trio of 1964 Regina Red Sox after winning "Pop" Harvey memorial trophy emblematic of the Southern League championship.
(L to R) pitcher Doug Homme, club president Dale Jones, shortstop Lionel Ruhr. Photo supplied by Terri-Lynn Ruhr (daughter of Lionel Ruhr). ID's provided by Al Ash, long-time pitcher for the Regina Red Sox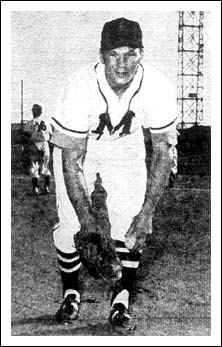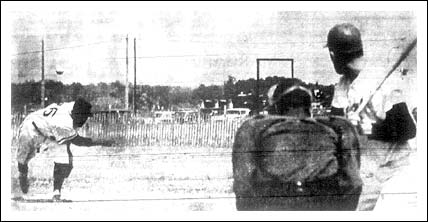 Top - Regina's Jim Paisley (left) and Ed Stefureak look on from the dugout. Coach Stefureak had high praise for the 17-year-old second sacker. Top right - Melville lefty Cliff Mein.
Bottom - Tom Taylor of Melville Millionaires lets one fly in a game against Swift Current.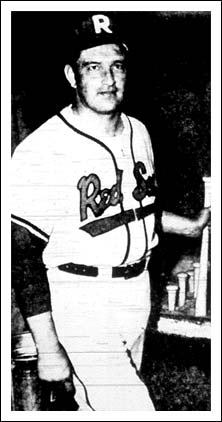 Above left - Regina Red Sox playing manager Ed Stefureak selects a bat for his turn at the dish.
Right - Swift Current right-hander Merv Sanderson.