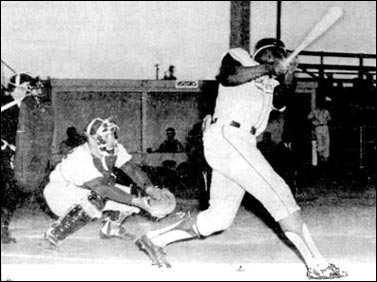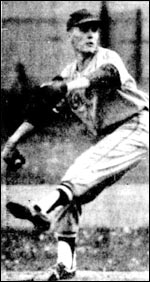 Left - in Northern Saskatchewan action, Kindersley's Don Poindexter singles in two runs against Saskatoon Commodores. The catcher is Vic Dutka, the umpire, Don Taman looks on. Middle - Right-hander Alf Sedran of the Calgary Odeons of the Alberta Major Baseball League. Right - Lefty Ken Ewasiuk of the Edmonton Blue Willow Angels of the AMBL.
Ned Andreoni came up from California in 1967 to suit up with the Moose Jaw in the Southern League and had a sparkling career in Saskatchewan, winning induction into the Saskatchewan Baseball Hall of Fame in 2010.
Below, Andreoni and catcher Steve Herzog in batting practice at Fresno City College.