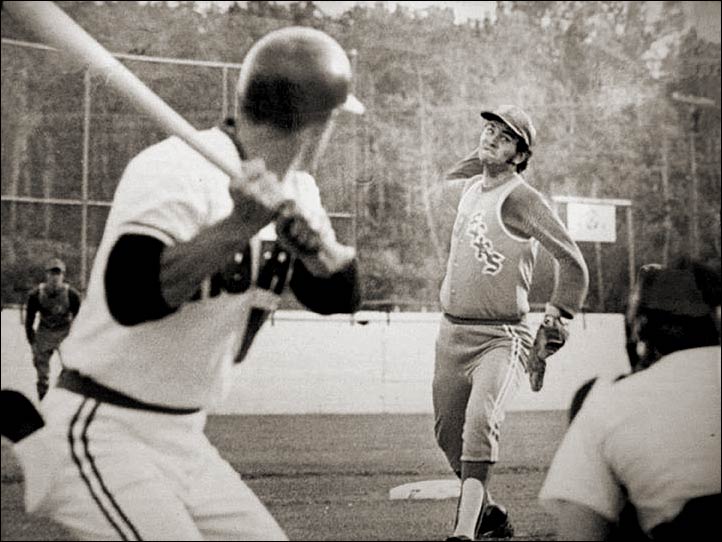 Above - Red Deer right-hander Cliff Ballou fires to an Edmonton Tiger batter in Alberta Major League action. In the outfield is Red Deer centre fielder Al McKee. This could be from a May 30th game in Red Deer, the first game of a double-header won by the Elks.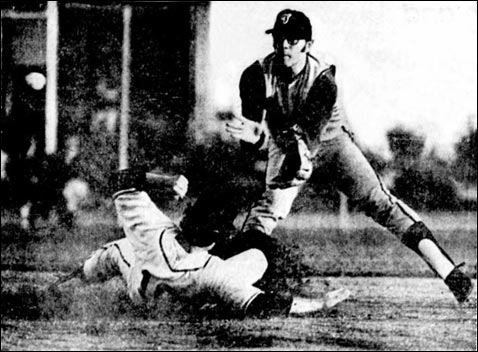 Left - At the 1971 Calgary Tournament, Tom Sharpe of Unity slides into second base ahead of the throw to the Edmonton Tigers' shortstop Ron Watamaniuk.
Below - Foothills Giants congratulate each other on their victory over Calgary Cubs in the fifth and deciding game of the final series. Left to right - Phil Kelber, Brian Hogan, Paul Callivan, Hy Lewis, and Tom Changnon.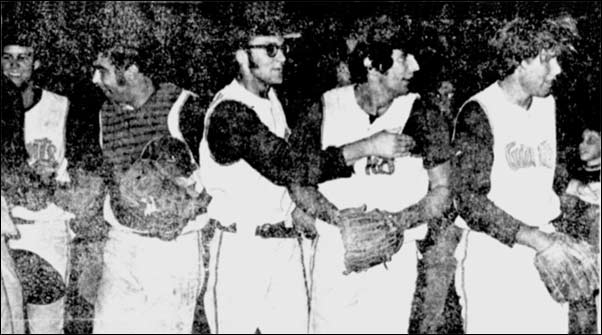 Below left - Calgary Cubs shortstop Al Herback. Right - Cubs' manager John Elick.