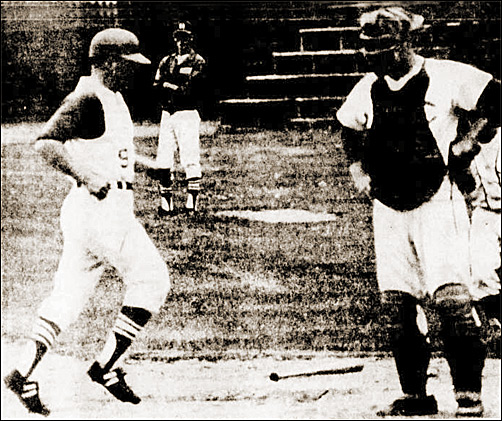 Brandon catcher Maurice Oakes (right) watches Hamiota's Lynn Caldwell trot home to score the first run of a playoff game at Kinsmen Stadium. Caldwell scored in the fourth inning on a costly double error. However, Oakes and the Cloverleafs had the last laugh scoring three in the eighth inning to win 3-2.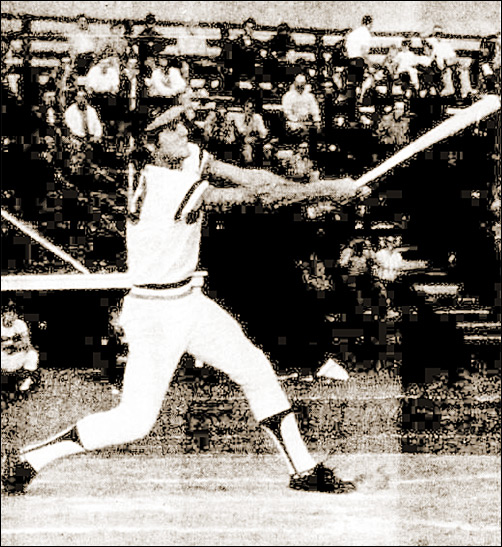 Bill Cook, centre fielder of the Minot Merchants takes a big cut and gets a single in a game against Brandon at Kinsmen Stadium.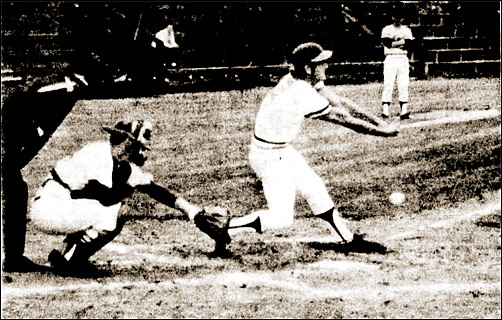 Brandon catcher Maurice Oakes waiting for a big curve ball from Cloverleafs hurler Bob Thompson that eluded Minot hitter Bill Cook.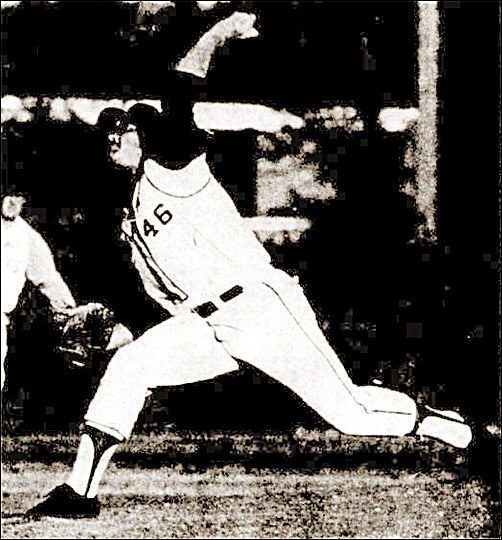 Virden left-hander Larry Sheppard, an import from California, showing his mound form. Shepherd was one of the best pitchers and hitters in the league.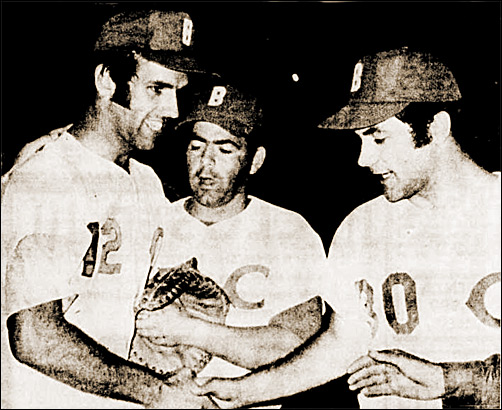 Brandon's Bob Thompson gets congratulations from first baseman Dennis Wiebe (centre) and Roy McLachlan after the right-hander had pitched the Cloverleafs to a 5-1 playoff win over Minot Merchants.