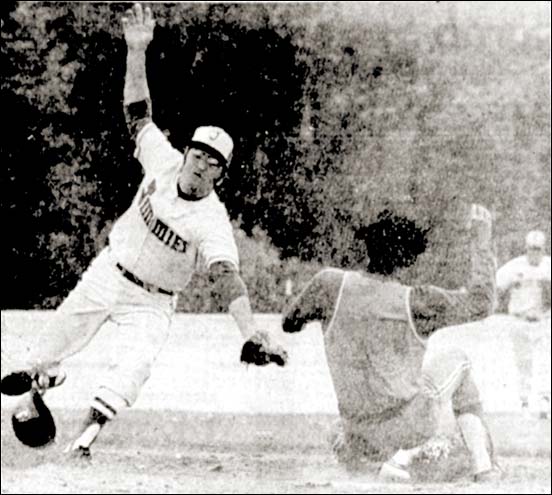 Calgary Jimmies John Elick misses picking off Irv Homs of Red Deer after a line drive.
[Photo by Calvin Caldwell, Calgary Herald, July 26, 1973]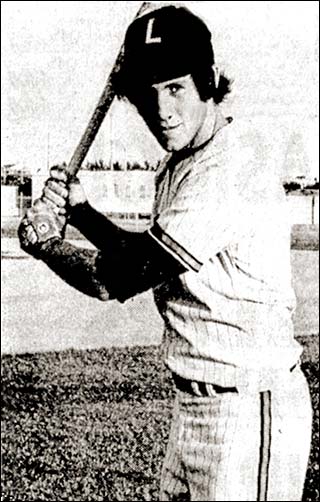 Shortstop Marty Maxwell of the Lethbridge Lakers is being touted as the top pro prospect in the Alberta Major Baseball League.
Maxwell, 19, a Lethbridge native, is highly regarded by Laker manager Ron Taylor, the ex-pro who will have his charges in the chase for top money at Foothills Stadium in Calgary in the major tournament this weekend.
[Calgary Herald, July 26, 1973]
Below - Opposing managers in the Alberta Major League, Orv Franchuk of the Edmonton (Capilano Motor Inn) Tigers (left) and Wally Waddle of the Edmonton (Block Bros.) Blockers.
[Edmonton Journal, May 24, 1973]