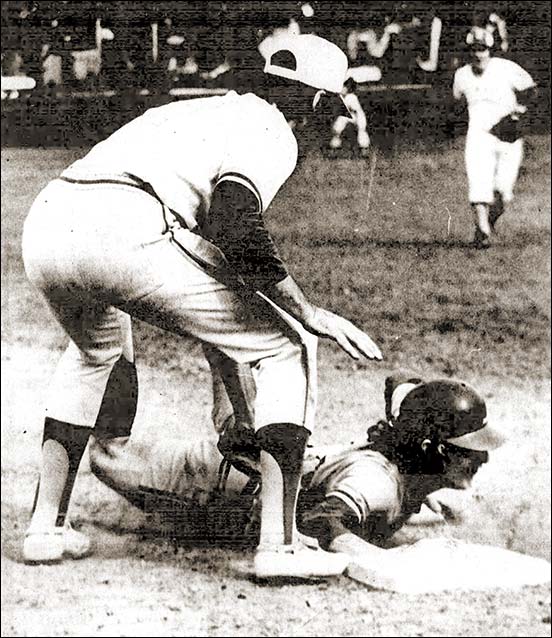 Surrey first baseman Stu Graham puts the tag on Bill Jackson of Richmond Fraser Arms Sunday during the second game of a Pacific Metro League double-header at Brighouse Park.
(Photo by Mike Gasher, Richmond Review, May 18, 1977)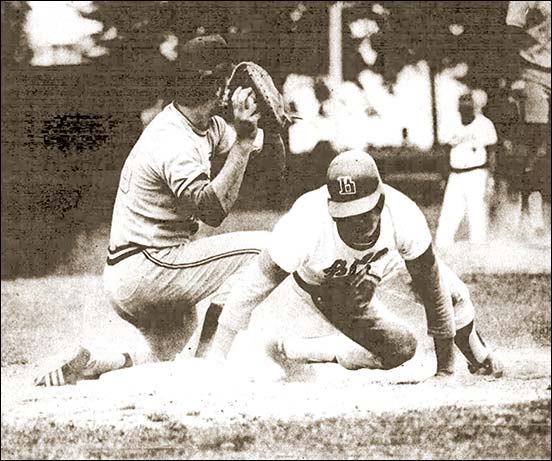 Pick-off !
Richmond Fraser Arms first baseman Rich Miller misses Bellingham Bells runner Pat Locker in action at Brighouse Park.
(Steve Watt photo, Richmond Review, June 29, 1977)