Pacific Metro Baseball League action.
Diving too late, Ron Turner of Vancouver Pharaohs is tagged out by Keith Frew the first baseman for Richmond Fraser Arms.
The Arms downed the visitors 7-6.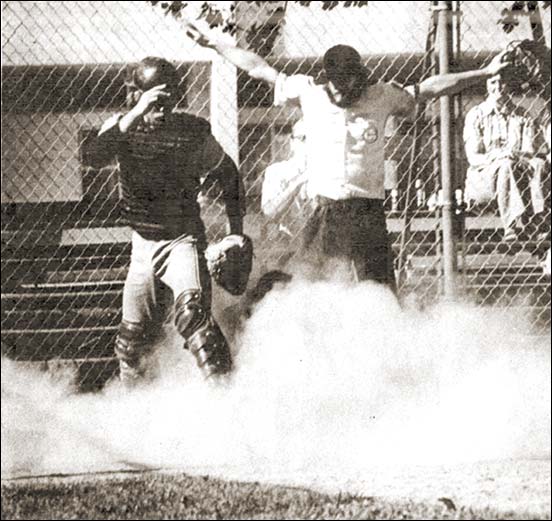 Fraser Arms catcher Tom Craig looks for the ball and the runner as the umpire gives the safe sign and another run goes on the board for the Vancouver Pharaohs.
The Pharaohs emerged with a sweep of Sunday's double-header at Brighouse Park.