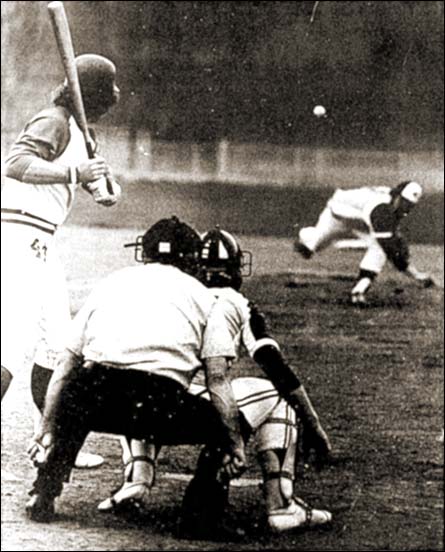 The opener of the 1979 season in Prince George & district, the Northern BC Interior League.
The Labatt's baseballers picked up where they left off last year in Prince George senior baseball, taking a 7 to 5 win over Mountain Truck Service in kicking off the new season. Omer Gascon pitched the win for the defending champions while Ted Eberle (left) took the loss.
Below - In the Mid-Island Senior League, Gordie Dumont of the Nanaimo Discosport A's slides safely into third.