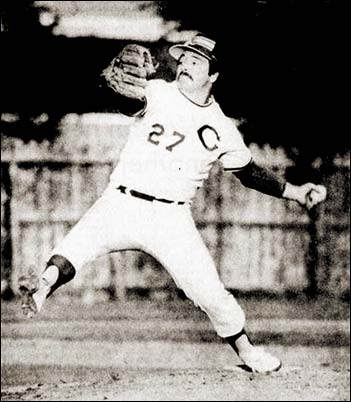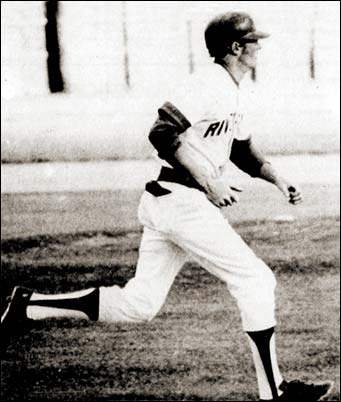 Left - Garry Keating, Brandon Cloverleafs southpaw. Right - Riverside speedster Don Williamson.
Below - John Picone of Binscarth cracks a homer.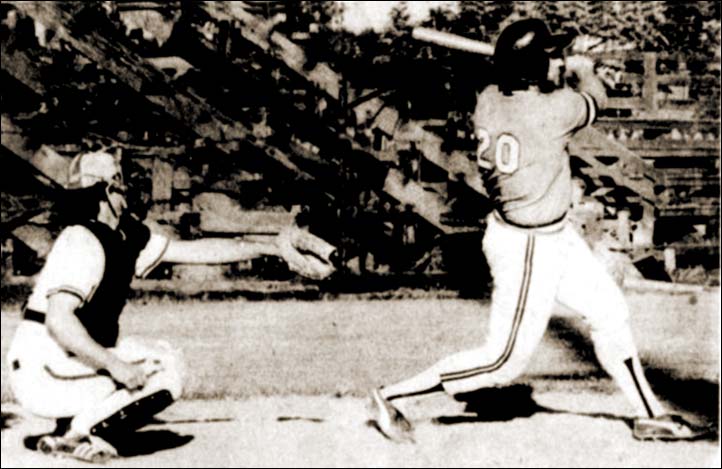 Below left - Hamiota left-hander Dennis Anderson. Right - Mark Fisher of Riverside, winner of the Triple Crown.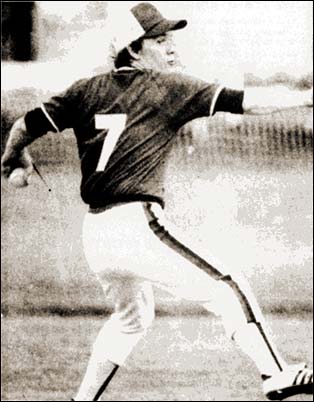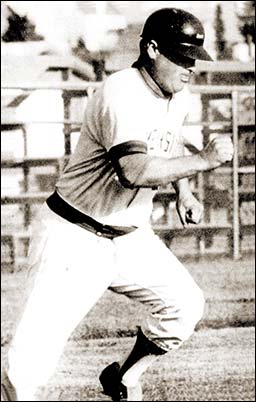 Below - Stan Furman of the Souris Cardinals charges home only to be tagged out by
Brandon catcher Ray Prysunka.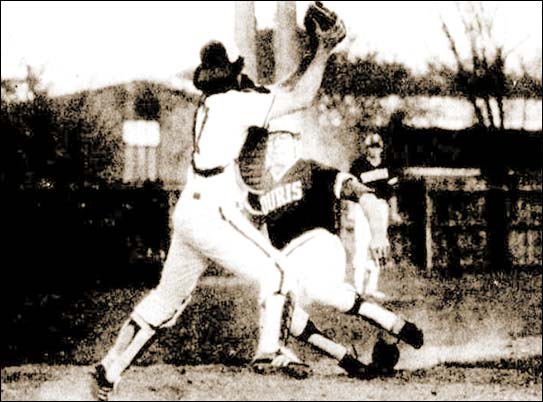 Below left - Right-hander Todd Jensen of the Riverside Canucks. Right - Marty Mason
of the Hamiota Red Sox.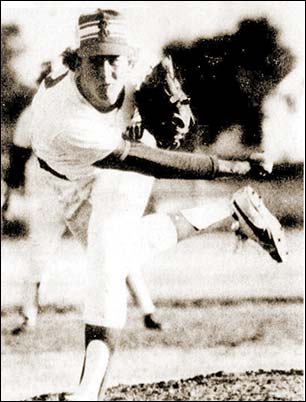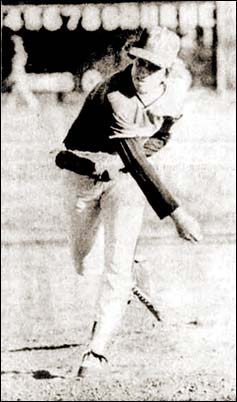 Below left - Brandon manager Roy McLachlan flashes a sign. Right - Russ Shaw Hamiota outfielder.