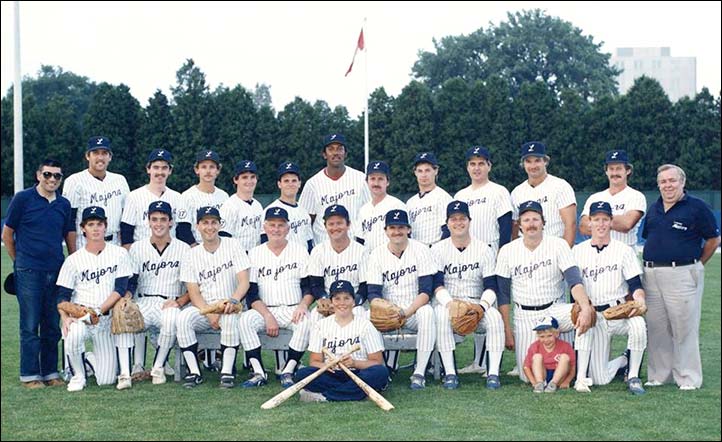 Back row (left to right) - Don Plumb, Stacey Stolte, Mike Patterson, Mike Van Esch, Glen Little, Paul Creighton, Fergie Jenkins, Ron St. Louis, Ian Anderson, Bill Wilkinson, Randy Manning, Bill Atkinson, Bill Shuter.
Front row - Steve Busby, Scott Stafford, Alex McKay, Roy McKay, Arden Eddie, Jon Owen, Wayne Fenlon, Dave Byers, Chuck Westman.
Seated in front with bats: Tom Atkinson. Little guy seated at the right (in red) : Bill Byers.
[Photo by Victor Aziz Sr., from the Butch McLarty Collection]