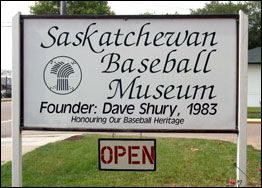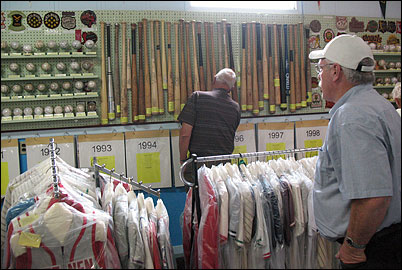 The Saskatchewan Baseball Hall of Fame and Museum is located in Battleford (on 22nd Street).
With the late Dave Shury as a driving force, the institution was organized in 1983 with the initial set of inductees in 1985. With Dave's passing in the fall of 2008, wife Jane Shury has taken the reins of the organization.
It is open Monday through Saturday 1200 to 1800, May to September.
292 - 22nd Street, Battleford, Saskatchewan
(306) 446-1983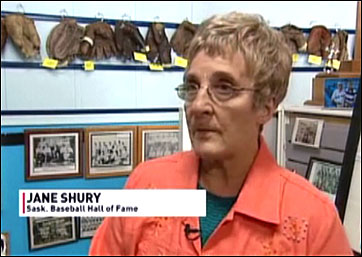 The 2010 induction ceremony was held August 21st. The Saskatoon Star-Phoenix offered a preview :
Thirteen people, one team and one family will be formally inducted into the Saskatchewan Baseball Hall of Fame and Museum this weekend in Battleford.

INDUCTEES ARE:

- Moose Jaw's Ned Andreoni; moved to Moose Jaw from Fresno, Calif., to play baseball in 1967 and never left;

- Calgary's Hugh Huck; played baseball on top teams throughout southern Saskatchewan and got a hit off Satchel Paige in 1957;

- Alabama's Bennie Griggs; played in Delisle, Saskatoon and North Battleford in the 1950s and 1960s, as well as for professional teams south of the border;

- Delisle's Norman French; pitched locally in the 1930s and 1940s and went on to a successful coaching career in the 1970s;

- Liberty's Robert McLane; played with Govan and Prince Albert when they won western Canadian titles in 1967 and 1968; coached minor baseball in Liberty for many years;

- Watrous's Doug Schultz; involved in baseball throughout southern Saskatchewan in many capacities for more than 40 years;

- California's Denny Williams; product of Texas A&M played in Moose Jaw, Regina and Swift Current throughout the 1960s;

- Hudson Bay's Keith Czemeres; Hudson Bay resident has been a big supporter of Twilite baseball and founded the Hudson Bay Jaks Twilight team;

- Bulyea's Gary Nordal; talented senior baseball pitcher, mostly with Strasbourg; continues to play Twilight baseball in Lanigan

- North Battleford's Albert Bidart; player, coach and long-time umpire who officiated at a wide range of events, including Canadian championships;

- Nakusp, B.C.'s Jay-Dell Mah; baseball historian and former CBC reporter began and maintains a website devoted to western Canadian baseball;

- Saskatoon's Pete Fylyma; long-time player and builder, Fylyma won a dozen provincial senior titles during a long and colourful career, and served as president of the Saskatoon senior league for 12 years;

- Moose Jaw's Roberto Zayas; fleet-footed Zayas came to Canada on tour with a Cuban team and ended up playing with the Saskatoon Gems in 1953. From there, played for many Saskatchewan squads in the 1950s and 1960s, and later coached minor baseball in Moose Jaw;

- Fulda Flyers; team formed in 1949 and played mostly in tournaments, compiling a 258-186 record from 1953 to 1973; then went on to successful run at the provincial level before playing its last game in 1988;

- Millard Family: Five Millard brothers born at the turn of the last century played a key role in Canwood baseball through the 1950s, and their descendents continue to play, organize and love the game.

There was a surprise in store for the Hall of Fame CEO at the 2010 ceremony - special Hall of Fame recognition for her efforts in maintaining and expanding the Hall.

Left to right - Pat Wouters, former secretary at the HOF, Jane Shury, with her Hall of Fame plaque, HOF Director Kevin Killoran, Ina Williams, secretary, and Director Bill Gergely
---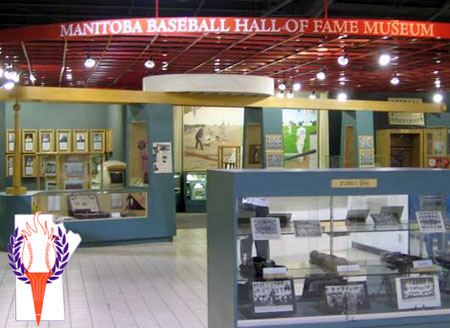 The Manitoba Baseball Hall of Fame and Museum is fairly recent (officially opened in June,1999).
It is located in the foyer of the Morden Recreation Centre at 2nd and Gilmour Streets.
Open year round 7 a.m. to 10 p.m. 204-822-4636
(Morden is about a 90 minute drive from Winnipeg.)
Gladwyn Scott of Carberry is Chairman of the Hall of Fame Board.
---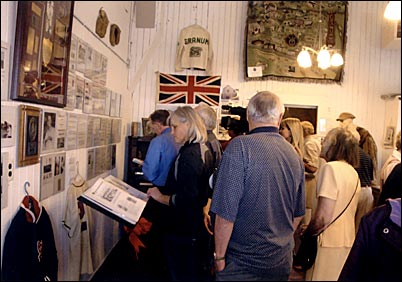 May 21, 2011 the Granum (Alberta) Museum marked its grand re-opening. The Granum Historical Board officially opened the museum for its sixth season with many new exhibits highlighted by the expanded section displaying mementoes of the famous Granum White Sox baseball team of the 1950s. The Wesley ladies cut the ribbon to kick off the day's events. That's Kathy (widow of Gordie Wesley), Mary Campbell (George Wesley's daughter) and Shirley (widow of Lee Wesley) left to right. Behind them are White Sox alumni Jim McDonald, Earl Ingarfield, Gord Vejprava, John Vaselenak, Gary Kirk and Roy Vejprava. Famous former White Sox Pat Gillick was not able to attend, but send best wishes.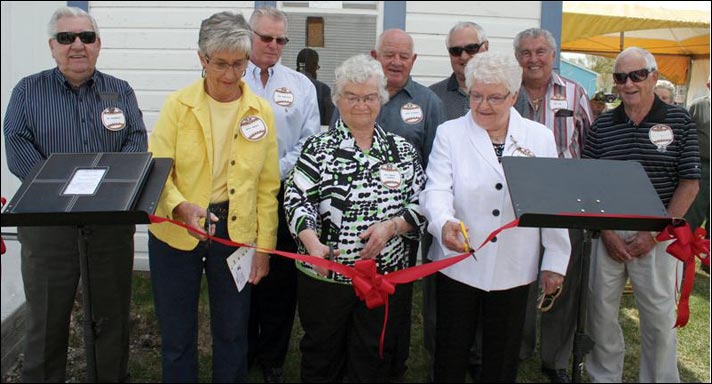 Mike Sherman, (below left), president of the Granum Historical Board has been instrumental in the museum expansion and in putting together the baseball exhibiti. Below right, (left to right), Earl Ingarfield, Jim McDonald, Roy Vejprava, John Vaselenak and Gord Vejprava. The museum is open from 1 pm to 4 pm Saturdays and Sundays and by special appointment. The Old Granum Jail and Museum is on Lansdowne Street in Granum. Phone: 403-687-2265 or 403-687-2846. It's about an hour's drive northwest of Lethbridge.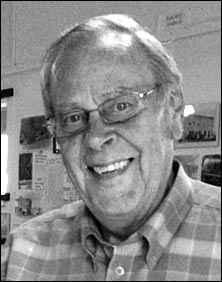 ---

The Great Sandhills Museum is located in Sceptre, Saskatchewan (on Highway 32). The facility opened in 1988.
Summer hours (mid-May to September), 1000 to 1200 and 1230 to 430, Monday through Saturday. 1pm to 5pm on Sundays.
306-623-4345.